Words like 'superhit' to 'average' are edging out 'flops' on the Bollywood box-office report card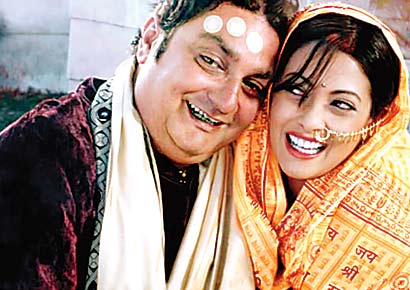 Flops seem to be greatly outnumbered at the BO, by hits and average grossers of late and it's reason enough for Bollywood to rejoice.
The hit-flop ratio of films at the BO has improved considerably over the past few years, with the scales tilting in the favour of Bollywood and even if some of the films do get panned at the BO, when it comes to figures and moolah power, many actually manage to break even, thus skipping the tag of a flop.
Trade analysts unanimously agree that most films today are profit-making ventures. "There is nothing like a loss today in filmmaking anymore. Even films that are often perceptionally tagged flops when they fail to draw in the crowds in theatres, can actually still be declared hits or average grossers if they manage to recover the filmmaking costs, which they usually do too, thanks to the other factors that come into play like satellite rights, and music rights," explains trade analyst Taran Adarsh.
Head honcho of a studio, Vivek Krishnan seconds Taran adding that most films today manage to break even easily. "The real worry is not whether a film is a hit or a flop, but about how big a hit it is," says Vivek. "The dynamics is such today that it's hard for a film to not make money."
Trade analyst Komal Nahta points out that there is no denying that the footfalls a film witnesses at the theatre is still perceptionally considered the decisive factor in calling a film a hit or a flop, but the fact is that the numbers at the BO may present an altogether different picture.
"So, while one may call a film a flop, based on how badly it fares in theatres, it may actually still manage to be an average or a hit, in the final verdict," says Nahta. He cites the example of the film Tees Maar Khan. "The film was panned at the BO, but the verdict labelled it a grosser, as monetarily, the film recovered all its money from satellite and music rights as well."
"Today a film needs to be really bad for it to become a flop," they add. "Creating the right buzz before a film's release therefore becomes that much more important as it is this buzz that helps crack deals for music and satellite rights." Komal says, "That's also one of the reason why almost all production houses and studios are churning out several mid-budget films in a year. It's easier to recover money on them."  The real gamble, feel analysts, is in spinning out mega-budgets that may find it difficult to recover or break even if they fail at the BO.