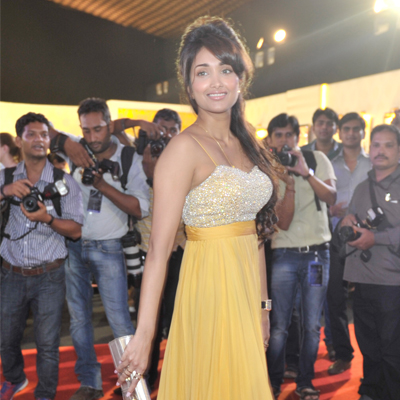 Bollywood actress Jiah Khan, who committed suicide a year ago in her Mumbai residence, will have a memorial service held at Chelsea Town Hall, on Tuesday. The service will be attended by her friends and family.
New York born Jiah Khan's birth name is Nafisa Rizvi Khan who moved to London when she was 2 years old with her mother, Rabbiya Amin.
Jiah was a trained opera singer and had recorded six pop tracks by the time she was 16. She was then signed on to Mahesh Bhatt's 'Tumsa Nahin Dekha', but backed out as the role was too mature for her. Two years later when she turned 18, she was approached by Ram Gopal Verma for 'Nishabd' where she debuted opposite Amitabh Bachchan in the controversial thriller.
In 2008, she appeared in 'Ghajini' along with Aamir Khan and Asin as Sunita which was the highest grossing Bollywood film of the year. Two years later Khan made her last film appearance in 'Housefull 2' as Devika alongside Akshay Kumar, Deepika Padukone, Lara Dutta, Ritesh Dhesmukh and others. For the second time she appeared in the highest grossing film of the year in Bollywood.
On 3 June 2013 Khan reportedly committed suicide in her Mumbai residence by hanging herself from the ceiling fan around 11:45pm. After the post-mortem she was buried at Juhu Muslim cemetery as per the Islamic rules.
Later a 6 page suicide letter was found which accused Suraj Pancholi, who was in a live-in relationship with Jiah. After which, he was taken into the custody in relation to her suicide but was later released on bail. On Jiah's first death anniversary her mother posted a music video as a tribute to the her. The song, 'Life Of The Party' was composed and recorded by Jiah that features her singing and having a good time with her girlfriends.