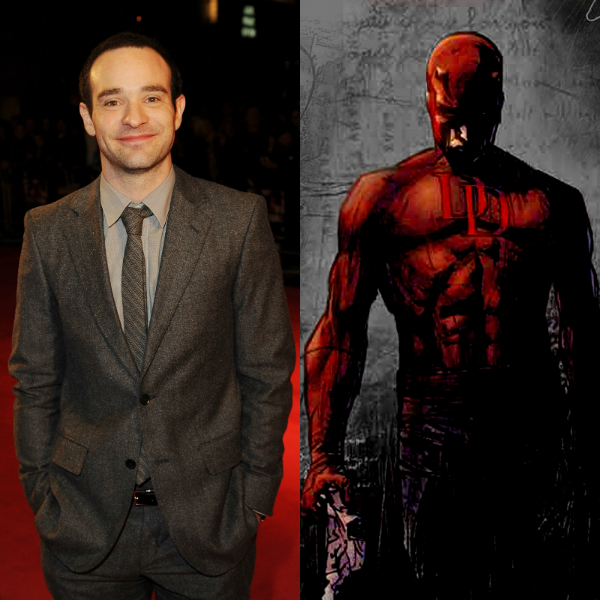 Last year, Marvel announced that they would be extending their reach to television by announcing a collaboration with Netflix. The joint venture includes the distribution of four new Marvel live action TV shows. Each show will focus on different street level heroes from the Marvel Universe, namely Daredevil, Iron Fist, Jessica Jones and Luke Cage. Each series will culminate in a mini-series event featuring the joining of the heroes to form The Defenders.
On May 27, Marvel announced Charlie Cox as the lead in their first venture, 'Daredevil'. The show will air 13-episodes in its first season, with an option to pick it up for further seasons. It will premier on Netflix in 2015.
Charlie Cox previously acted in the critically acclaimed 'Boardwalk Empire', but is best known for his role as Tristan Thorn in the movie adaptation of Neil Gaiman's 'Stardust'. Cox will play Matt Murdock, one of comicdom's most popular characters, who was blinded as a young boy but received enhanced senses as a result of the accident. As per Marvel's report, the character will be portrayed close to his comic book counterpart, and will fight against injustice by day as a lawyer, and by night as the super hero Daredevil in modern day Hell's Kitchen, New York City.
Drew Goddard, who has worked on cult shows like 'Buffy The Vampire Slayer' and 'Dollhouse' was supposed to helm the project. But latest reports say that he has stepped down to a consultant capacity, while Steven S. DeKnight will take over as show runner.
Daredevil is one of Marvel's most popular and complex characters, a fan favourite through and through. An everyman who receives his gifts through tragedy and overcomes the anger and pain within him to become New York's champion. Murdock's drive in becoming the 'Man Without Fear' was to seek revenge against his father's killers.
Several prominent writers such as Jack Kirby, Frank Miller, Wally Wood and John Romita, Sr. have worked on the Daredevil titles through among others. Although Frank Miller's influential run in the early 1980s properly integrated the character into the Marvel Universe, and proved that Daredevil would continue to be an influential hero for years to come. Daredevil has also appeared in animated shows, video games as well as tie-in merchandise, and most prominently 2003's Daredevil, starring Ben Affleck.​
Throughout his role as the masked vigilante​, Daredevil has gone through several costume changes and defining story arcs. His latest in the comics shows his secret identity exposed and even though Murdock publically denies it, the world at large knows who Daredevil is. It is yet to be seen which elements of the comics will be included in the show, but whatever happens It will be interesting to see how they incorporate the news shows in the already existing universe. The new line-up of Marvel shows is highly anticipated, and we know that the shows take place in the same universe as the Marvel Cinematic Universe, and 'Marvel's Agents of S.H.I.E.L.D'. ​And Daredevil has ample interesting and engaging story-lines as well as a diverse bank of supporting characters and villains in the mythos, all of which could only enhance Marvel's reach with respect to TV audiences.​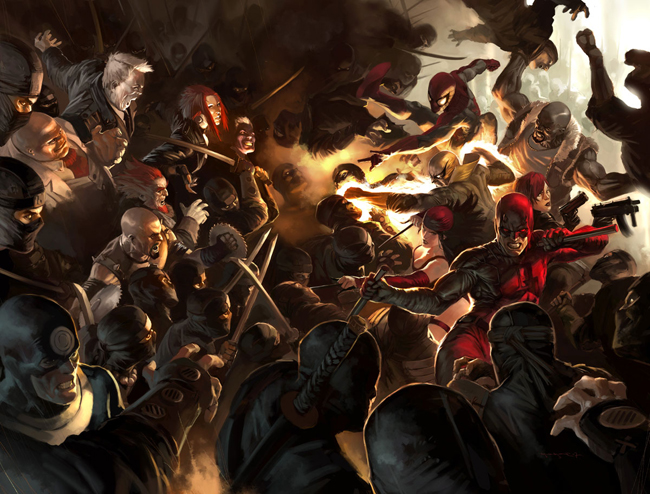 Read More about the other shows Marvel has lined up
Read Also: Matt Ryan cast as DC Comics' Constantine in the NBC adaptation​
Read Also: First look at Batman prequel 'Gotham' starring Ben McKenzie and Donal Logue