A first of its kind web reality show where glamour will meet social media. Deeksha Sharma catches up with VJ Anusha Dandekar, VJ Cyrus Sahukar and lifestyle blogger Miss Malini who are in Pune to shoot the webisodes. A completely new concept, Beauty & The Blogger will feature exclusive webisodes on YouTube and will see bloggers who have a huge following on social media pair with models to compete in a unique multi-round contest.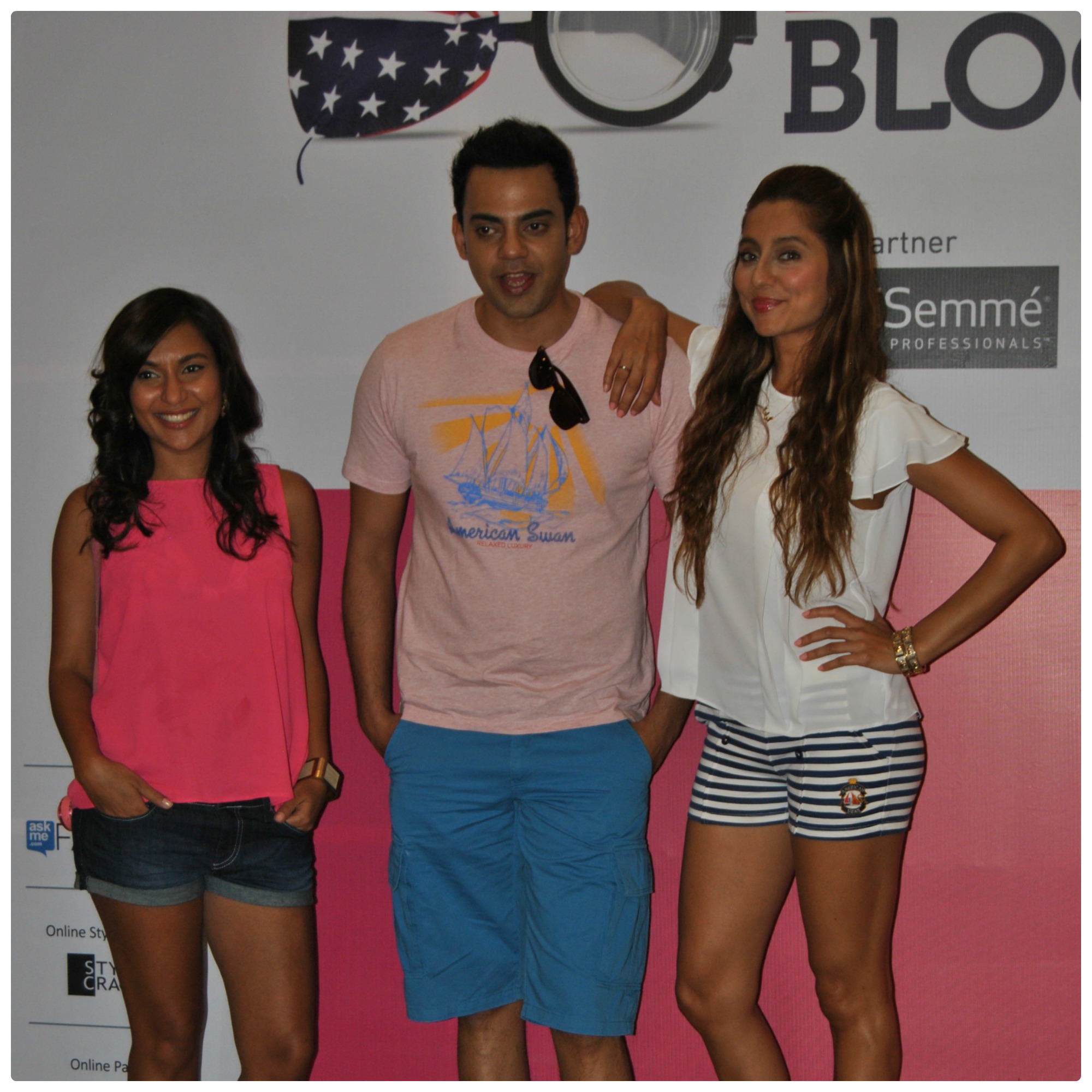 Says Anusha who will mentor the models throughout the shoot, "I will give the models tips on style and how to walk on the ramp." While models do what they do best, bloggers will be busy putting it out on the web, and Malini will mentor them."I am really looking forward to meet the new breed of bloggers and teach them something I have learnt over the years," she says. Cyrus who will be hosting the show says, "It was a no-brainer for me to host this event as I love to be a part of something new and give my audience a variety in entertainment."

Dhruvank Vaidya, Director, FameBox, which is a digital media talent platform says that this unique contest aims to provide a platform to the rising fashion enthusiasts and successful bloggers. "Fashion and beauty has made a major impact on social media so far and needless to say, this category is much engaging. These young enthusiasts can experience the power of social media and become webstars in the domain they follow so closely." he says.

Followers of fashion and blogging websites have a lot to look forward to in this event. "I know youngsters spend most of their time on the internet, so this show will really appeal to them," Anusha adds. Aspiring models and bloggers who are looking to monetise their creative blogs will also connect to this show. Cyrus says, "Internet is really growing in our country and with this show, a new format is going to get introduced to the online world."

So, recharge your internet pack as this will surely be an event to look forward to.