The Secret Garden Weekend powered by dna​,​ will give you a chance to be a part of a two-day fairytale journey ​that​ promises to enliven your five senses. Alice had to tumble down a rabbit hole to find her wonderland, meet new friends, discover colourful things and have a time of her life. Finding a place as fascinating as Alice's wonderland is something we all might have dreamed of some time in life. Come June, and you can witness the same dream-like experience as the city gears up for its first-ever Secret Garden Weekend, in association with dna which will be held on June 7 and 8 at the Irish Village, Mundhwa.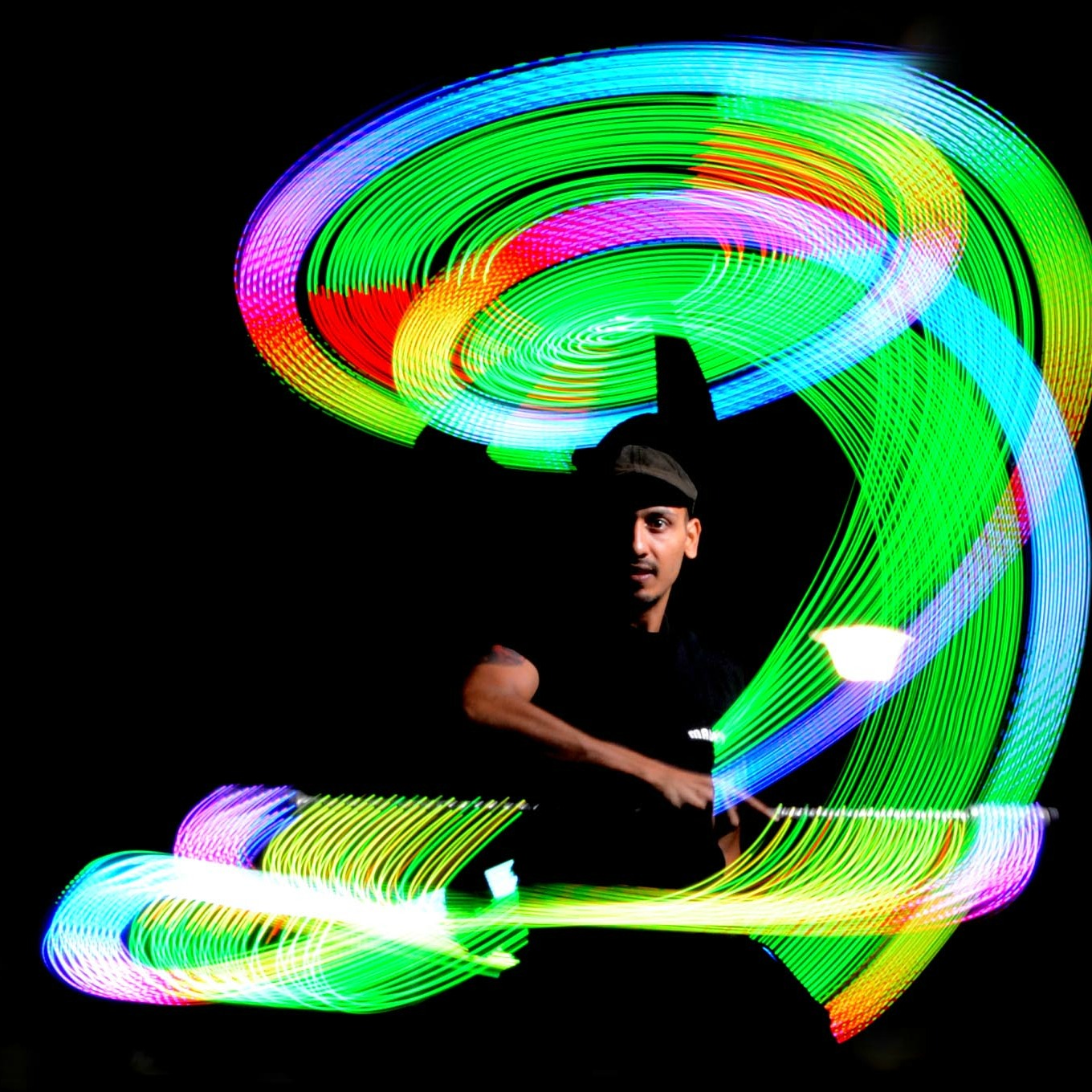 The event aims to snatch you away from the boring conundrum of your routine life and throw you into a world of illusion to start a euphoric journey which will touch your five senses. "The Secret Garden Weekend (TSGW) will take you on an experiential journey of fresh sounds of music, epicurean delights and a carnival of sorts," says Varsha Krishnani, the producer of the event.
A visual treat
Numerous attractive visual installations await the Secret Gardeners such as 'The Tree of Secrets' where participants will drop their secrets in a confession box placed on top of a tree which will be opened every hour. "The Tree of Secrets will give you an opportunity to share your secrets anonymously," says Monish Rohra, co-producer of the event. The highlight of the visual extravaganza will be The Walk of Fire workshop by Mitesh Khatri. "I will be walking on fire created on six feet of coal with flames rising up to one-and-a-half feet. I will teach people to overcome their fears by walking on fire with me," shares Mitesh.
The weekend will also have a Road of Thought Labyrinth, Fountain of Secret Desires, Bed of Light, Hammock Party and the Mad Poi Workshop

Tickle your tastebuds
Spanish chef Ivan Lucas will team up with Manisha, a renowned chef from Mumbai to create a fusion of Spanish and Indian food. They will prepare two dishes for the fest. "The first dish is called 'Gazpacho', a cold vegetable soup, served with a tomato base and the second dish I will be making is 'Tortilla de Patata' a Spanish omelette served with special Indian breads," says Ivan.
During the afternoons on both days, there will be workshops on fragrances and sensory experiences along with blind-folded sensory trails, where adults and children can be a part of detecting delectable scents by closing their eyes and trusting their basic instincts of smell.

A blast of colours
The Colour Battle on day two will start after a countdown where everyone will be showered with colour bombs that explode on them. Colours and paints will be given to the Secret Gardeners to connect with each other and share moments of togetherness. Getting your hands dirty, is always fun, right? Following the colour battle will be a mouth harp workshop by Kunal Naik. "The mouth harp is such an amazing instrument, it can go from classical to electronic in one stoke and can produce electronic sequences without electricity," he says.

Tunes from
At TSGW, 40 music acts ranging from Indie to world music, carnatic sounds to mixed live music with techno will be played. Artists such as DJ Uri, DJ Reji, Nanok, Filter Coffee, Bombay Basement, Designer Hippies among many more will enthrall the audience with their performance. The band Laxmi Bomb which will perform at the event share their excitement, "We will be putting up an electro-pop sounding set with groovy tunes people can sway to." Another artist, Quiver says, "It's a killer concept and they are doing things very differently."
artists at the wekeener include Norotiq ,Vivienne Pocha, Dj Mantri, Krazy Electrons, Samved, Designer Hippies and other cool bands.
An off-beat travelling experience
White Collar Hippie is curating an incredible experience for the people coming from Mumbai. They can choose to carpool with other Secret Gardeners or share a room with them where they can celebrate, party and have breakfast as a large community of happy people together.
Finally, there will be a grand finale performance of sound, fire, air and dance to celebrate life. The event will uplift your spirits by creating a hidden oasis of an imaginary world where everything beautiful co-exists and magical experiences pertain at every moment of your presence there.
Irish Village, Mundhwa
7th and 8th of June
​get your passes on ​http://in.bookmyshow.com/concerts/the-secret-garden-weekend/
​Check out​ www.thesecretgarden.co.in ​
Here is your chance to win passes worth Rs. 1600 from dna for the Secret garden Weekend. To enter the contest all you need to do is, click a photo of your ​guilty pleasure! Tweet it to us as below..
I am a secret gardener of <insert your guilty pleasure> and tweet it to @dnaofpune with the #TSGW2014 !
The most creative replies win passes!
​