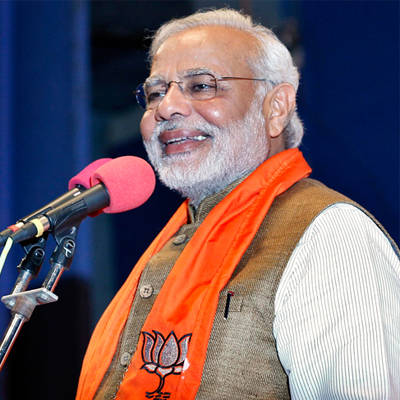 Veteran actor Anupam Kher is all set to attend Narendra Modi's swearing in ceremony at the Rashtrapati Bhawan today evening.
Kher described Modi's oath taking day as historic and full of hope while hailing his election as the prime minister as a victory for India and not just the Bharatiya Janta Party (BJP). He also praised the invitation extended to all South Asian Association Regional Cooperation (SAARC) nations' leaders to the oath taking ceremony, calling it a farsighted move.
On my way to Delhi. Looking forward to the beginning of a new era. Jai Ho.:) #SwearingInceremony

— Anupam Kher (@AnupamPkher) May 26, 2014
Meanwhile, another veteran Bollywood personality, Javed Akhtar, said that the whole nation is awaiting the announcement of Modi's cabinet. He also said that while it was a graceful move, there wasn't any need to look for a deeper meaning in Pakistan Prime Minister Nawaz Sharif's visit to India for Modi's anointment as the Prime Minister.
Earlier there were reports that a few of his star-supporters from the film industry were invited to his swearing-in ceremony.
Since Narendra Modi led the BJP to victory, several Bollywood bigwigs including Kher had fallen over each other to send him congratulatory messages.