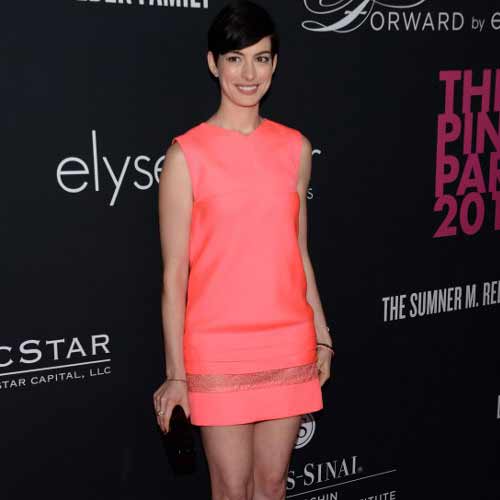 Anne Hathaway dropped out of Jennifer Lawrence starrer acclaimed 2012 blockbuster Silver Linings Playbook over "creative differences" with director David O. Russell, it has been revealed.
The revelation was made by film producer Harvey Weinstein during an interview with radio show host Howard Stern, Us Magazine reported.
Weinstein, 61, explained that the movie was originally going to be with Hathaway and Mark Wahlberg, but the actress wasn't doing it because she and Russell didn't see eye-to-eye.
So, Hathaway was replaced by Lawrence and Wahlberg by Bradley Cooper.
It is also worth noting that in 2013's Oscars, Hathaway won the trophy for the best supporting actress for Les Miserables, while Lawrence won best actress for Silver Linings Playbook.