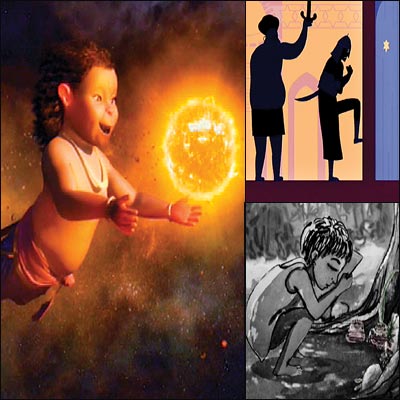 It's the world's largest non-feature documentary film festival and yet the predominant genre seems to be animation. Apart from 18 animation short films, 112 animation films from countries like France, Bulgaria, Estonia and Canada will be showcased at the Mumbai International Film Festival (MIFF 2014). Over 400 films from 35 countries will be showed at fest.
"We want new film-makers, who are willing to experiment with animation as a genre to come forward with this platform and are happy to see the response," festival director and DG, films division VS Kundu said.
"Latest advances in technology is keeping the genre dynamic and we are happy to see our Indian film-makers keeping pace with the best, internationally," Kundu added.
Dhvani Desai, whose Chakravyuh on the Right to Information Act is part of the International competition, said, "I wanted to use the simplest narrative to spread the message that RTI is not only for big NGOs and corporations for uncovering scams. It can also be used effectively by individuals to make the service delivery systems work."
Through the struggles of four characters from different regions of India, the film throws light on how the RTI can be used to fight corruption.
Desai, the animator-film-maker, who has made several animation and special effect-based films for advertisements and corporate films has been on juries at the New York Festival among others and won the awards at the Worldfest Houston, the Prix Danube Festival and the Tehran Film Festival.
Internationally acclaimed animator-film-maker Shilpa Ranade, whose feature length Goopi Gawaiyaa Bagha Bajaiyaa (an adaptation of Satyajit Ray's 1969, children's film) got a standing ovation from legend Costa Gavras, among others at the Mumbai Academy of the Moving Image (MAMI) festival last year, is a member of the jury at MIFF 2014. She was not so happy with the number of films that MIFF was showcasing. "There is so much happening on the animation landscape. It'd would have been great to find a lot more on what's the largest international festival of its kind."
According to her, she found great work coming from students and first time film-makers despite difficulty in raising funds."But it's not an easy genre. Which is why you end up seeing many works looking at themes like public service messages or straightaway ads," she said.