...Thanks to these celebs in 2013.
Justin Bieber and Mally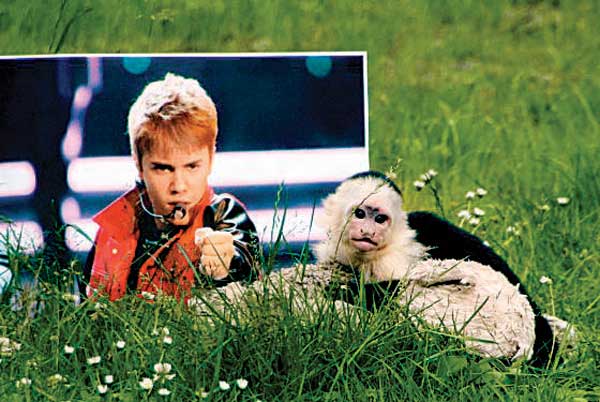 Justin Bieber's pet capuchin monkey Mally made news when the singer lost his pet to German customs after neglecting to file the proper papers. Last heard, the monkey is finally settled away from the glamour world at the German zoo Serengeti Park in Hodenhagen.
Lady Gaga and her 'horse'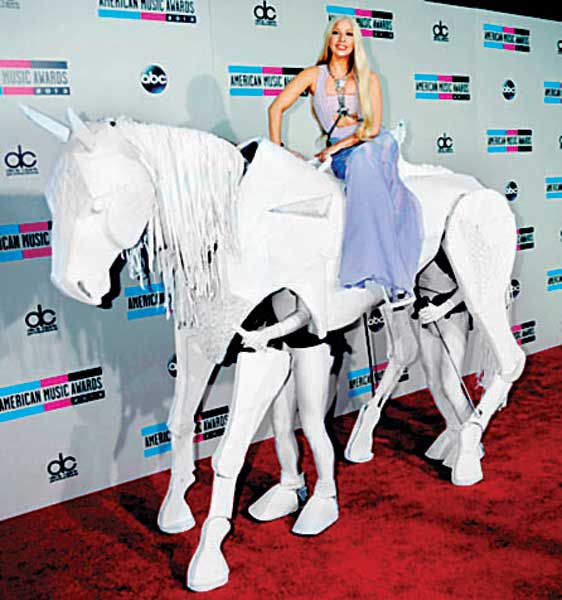 Lady Gaga is know for her outlandish sense of style. However, when she made a memorable entrance at the annual American Music Awards, it was not her outfit that grabbed eye balls. The singer arrived on the back of a human-operated horse as she rode into the Nokia Theatre. She sat side saddle on the white equine creation which was operated by two men inside it. While Gaga always makes news for what she wears or does not wear, this time it was her inanimate companion that hogged the limelight.
RiRi poses with a protected primate and snakes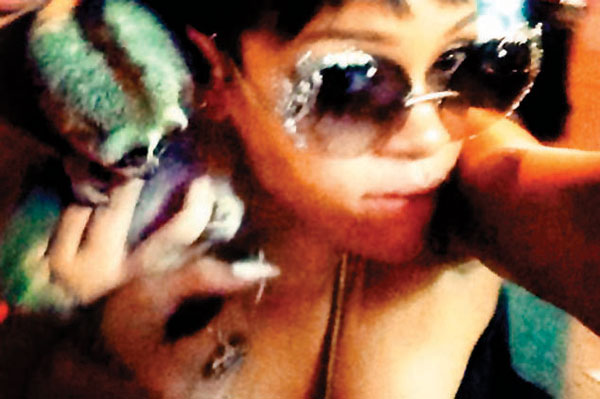 On a break from her Diamonds World Tour, Rihanna visited Phuket, where she befriended the wildlife. While RiRi is known to share pics with her fans, this time she decided to post something wild, and posed with a furry primate called the slow loris. The pic was captioned, "Look who was talkin dirty to me!" While Rihanna may have found the post amusing, the authorities saw no humour in it, and arrested two people for allegedly peddling protected species. The slow loris, a squirrel-like animal with big eyes, is native to Southeast Asia and is listed as a protected species. Apart from the above incident, Rihanna also grabbed eye balls with GQ magazine cover which sees her posing topless where she sports a handful of small snakes and a large one wrapped around her neck.
Miley Cyrus' performances with a teddy and cat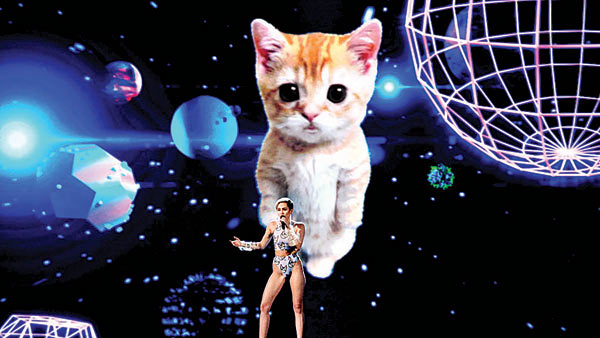 Miley Cyrus' performance with Robin Thicke at the VMAs this year left many confused, and some offended. However, apart from a controversial act, Cyrus also created a stir as she took the stage amid a bunch of giant teddy bears and danced suggestively with them. While Cyrus's image got an instant raunchy makeover, the stuffed teddy bears also got clubbed in because of the act. Her animal fascination did not end there, as she decided to perform again, this time at the American Music Awards 2013, in front of a video with a cat as she was banned from flashing too much flesh.