The actor is launching his entertainment company in Dubai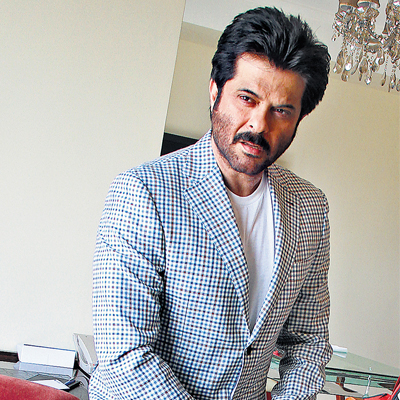 Everyone knows how good an actor Anil Kapoor is. He has proved his mettle time and again with his performances, not only in Bollywood but also in international ventures. But now the actor is becoming an entrepreneur of sorts. He's currently in Dubai to promote his global media and entertainment company Antila Ventures which will be launched on April 14. The company domiciled in the UK has subsidiaries and apart from Dubai it will have offices in strategic locations like Singapore and Los Angeles too.
Says a source close to the actor, "Anil has long nurtured his dream of creating a global entertainment company. With his vast experience in Bollywood and exposure in recent years in Hollywood, he felt the time was right to give shape and structure to his vision. The company is also building a library of content to exploit the growing new media market through strategic partnerships with young content creators and distribution platforms such as YouTube. In the coming years, the company intends to strengthen its film and TV production verticals by continuing to produce original and adapted content for the Indian and global audience."
And that's not all. The source adds that the company intends to set-up a world-class studio facility on the outskirts of Mumbai. "The Indian film industry is in dire need of good infrastructure and the company intends to plug this gap by collaborating with studios of international repute to bring the best studio infrastructure to Bollywood. Having acquired land, the company intends to develop the property soon.
Anil says, "I already have a certain presence in India but we needed to establish a presence in the international scenario as well and this will help it."