Jimi Hendrix is arguably the greatest instrumentalist in the history of rock music — Rock 'N' Roll Hall of Fame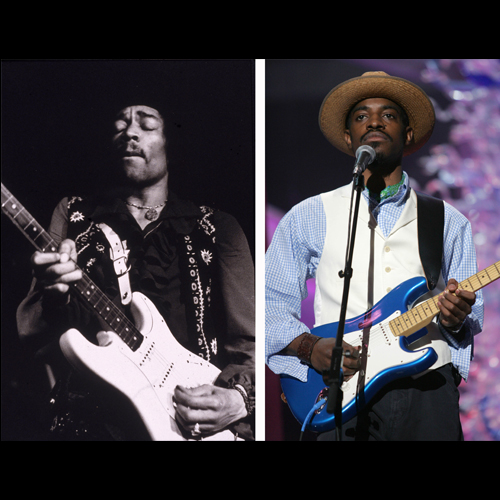 One of Outkast's front men Andre Benjamin, aka Andre 3000, will star as one of the world's most iconic guitarists Jimi Hendrix in a new biopic entitled 'Jimi: All Is By My Side'. So far the film has received favourable reviews at the preview shows particularly at the Toronto Film Festival last year and South by Southwest 2014. The film was written and directed by John Ridley, who was last scene taking home the Academy Award for penning the screenplay of '12 Years a Slave'.
The new trailer showcases Hendrix moving to London, where he would eventually form his band the 'Jimi Hendrix Experience' and they would record their first two albums. The biopic will revolve around Hendrix's early years largely covering the period between 1966-1967, his complicated past and the complex relationship he shared with Linda Keith (played by Imogen Poots).
The film wasn't allowed to feature Hendrix's actual music for the score as the Hendrix estate has release statements in the past denies any feature adaptation the permission to use his music..
Although Hendrix was in the spotlight for just four years, he is one of the most prominent and prolific figures in music history, widely regarded as one of the most influential electric guitarists to ever pick up the six stringed instrument.
Hendrix started playing the guitar at the age of 15 and continued to do so till his untimely death at the age of 27. Hendrix typically played American rock and roll and electric blues, and favored overdriven amplifiers propelled by high volume while pioneering the technique of using amplifier feedback. Hendrix genius was well appreciate during and after his time, winning him numerous awards and raking him as one of the greatest guitarists of all time.
The film debuts on September 26, 2014.