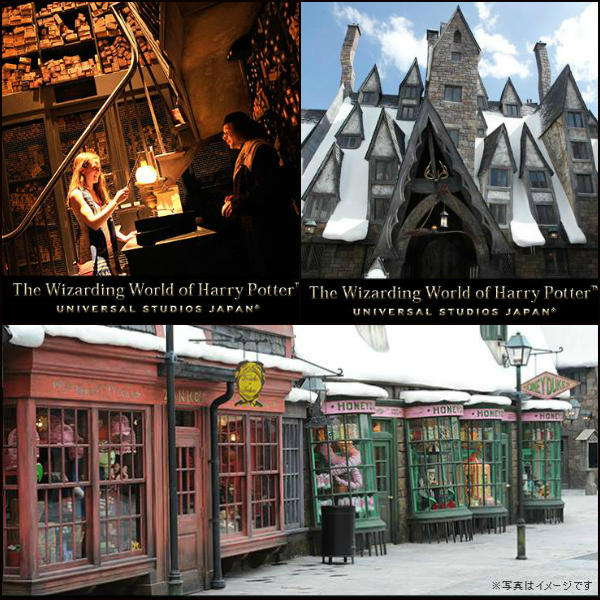 July seems to be a month of magic quite literally. Harry Potter fans all over the world feel like they have taken a swig of Felix Felicis; what with JK Rowling releasing two new short stories giving a peek into the lives of our beloved Dumbledore's Army and Universal Orlando officially opening Diagon Alley. To add to the euphoria of the 'Potterheads' , Universal Studios Japan opens the door to The Wizarding World of Harry Potter on July 15.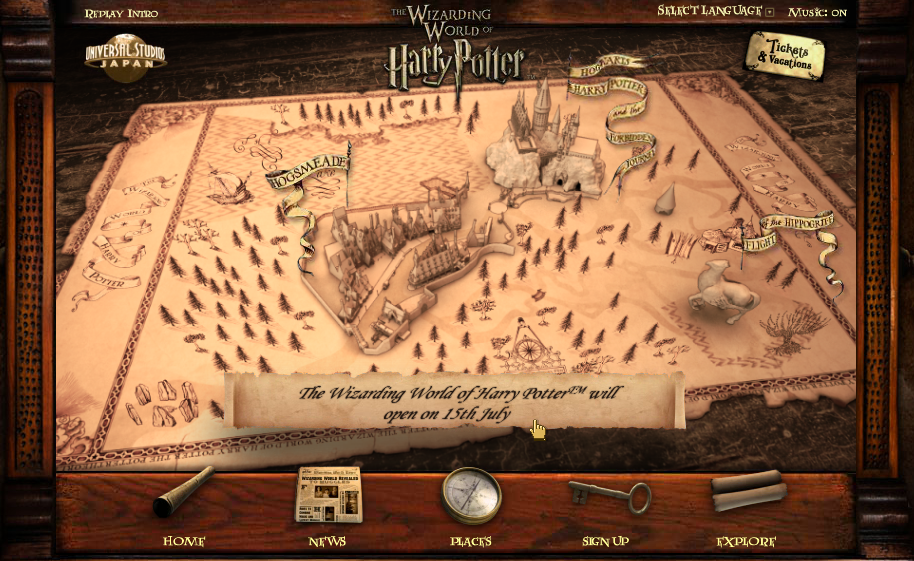 The confetti and fireworks filled grand opening ceremony saw Harry Potter stars Evanna Lynch (Luna Lovegood) and Tom Felton (Draco Malfoy) walk in wearing their Hogwarts house scarves and enjoy the celebrations with the Japan fans.
Read More: 17 years hence, Harry Potter - The Boy Who Lived, Lives On.
"Thank you for sharing your passion and your enthusiasm for the films and books with us all because it means so much after all these years to still have that love. And thank you for welcoming us to be a part of your celebration," said the 22 year old actress.
"I'm so excited to see the Japanese fans getting the opportunity to walk through this fabulous park. Very pleased to see some Slytherin t-shirts over there as well. Some home support, so thank you very much for having us," the 26 year old Tom Felton said.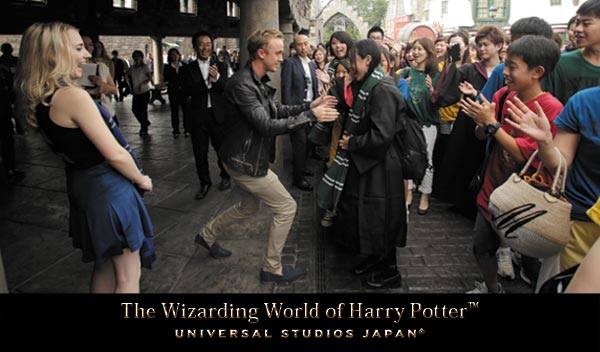 While the fans can enjoy all major Harry Potter landmarks that are in the Orlando theme park including the Hogwarts castle and the Diagon Alley, an added attraction is rumored to be the Great Lake that has been a host to various events in the Harry Potter universe including the second task of the TriWizard Tournament.
The special rides of the park are:
1. Harry Potter and the forbidden Journey: A chance to explore the Hogwarts School of Witchcraft and Wizardry and visit the portrait gallery, the Defence Against the Dark Arts classroom, Dumbledore's office, the curious Room of Requirement etc.
2.Flight of the Hippogriff : Visit Hagrid and follow his instructions on taming and flying the hippogriff.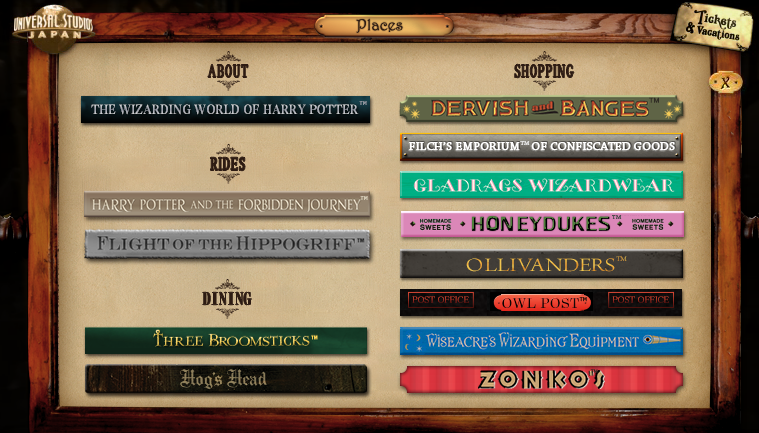 As ones visual senses are being placated, you need go no far then the famous Three Broomsticks and the Hogs Head to satisfy your hunger pangs. And, if you want to buy merchandise to make those friends back home jealous, just step into any of the eight shops to pacify the shopping bug bite.