Once more the greats of the industry come together to celebrate music's biggest night - the 56th Annual Grammy Awards.
The 56th Annual Grammy Awards will be held at the usual venue, the Staples Centre in Los Angeles and will be broadcast on CBS at 8pm PST. The show was pushed back to January to avoid competing with the 2014 Winter Olympics. This year, the competition is quite intense with veterans Taylor Swift, Madonna, Bruno Mars, Jay-Z, Beyonce, Katy Perry, and newcomers Lorde, Macklemore and Ryan Lewis.
The biggest event in music this year will see the return of last year's host LL Cool J.
Jay-Z garnered the most nominations with nine, while Justin Timberlake, Kendrick Lamar, Macklemore & Ryan Lewis and Pharrell Williams all got seven nominations respectively. Pharrell Williams a favourite of the night has garnered nominations in two of the biggest categories, Album of the Year and Record of the Year.
Daft Punk, Billie Joe Armstrong, Madonna, Macklemore & Ryan Lewis, Paul McCartney, Katy Perry, Taylor Swift, Pink, Jay-Z and Beyonce are just some of the singers that will be performing.
Jay-Z, Justin Timberlake, Lorde, Pharrell Williams, Robin Thicke and Bruno Mars being top contenders in their respective categories, are expected to take away at least one of the coveted statues.
Here are the major categories, for the complete set of nominees in all categories, click here.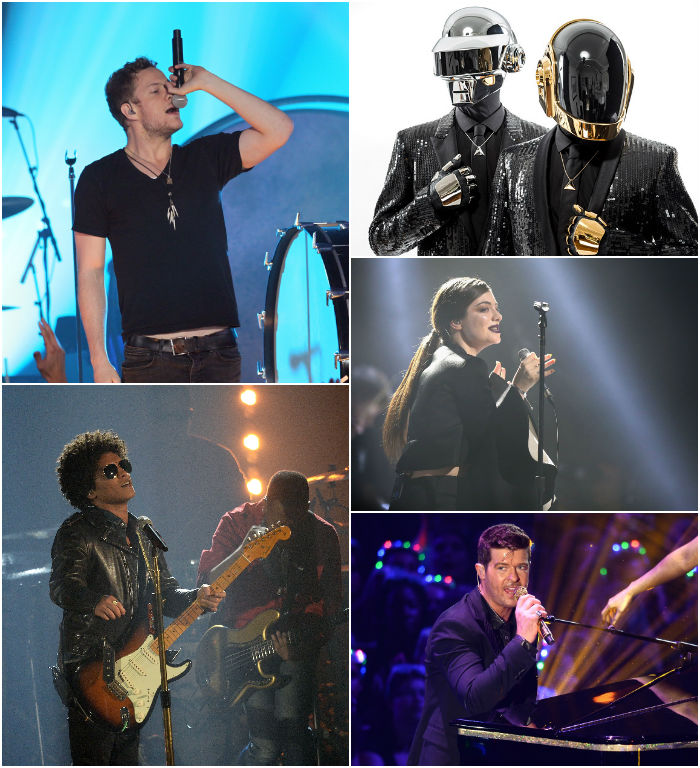 Record of the Year
Radioactive, Imagine Dragons
Get Lucky, Daft Punk Featuring Pharrell Williams & Nile Rodgers
Locked Out Of Heaven, Bruno Mars
Royals, Lorde
Blurred Lines, Robin Thicke Featuring T.I. & Pharrell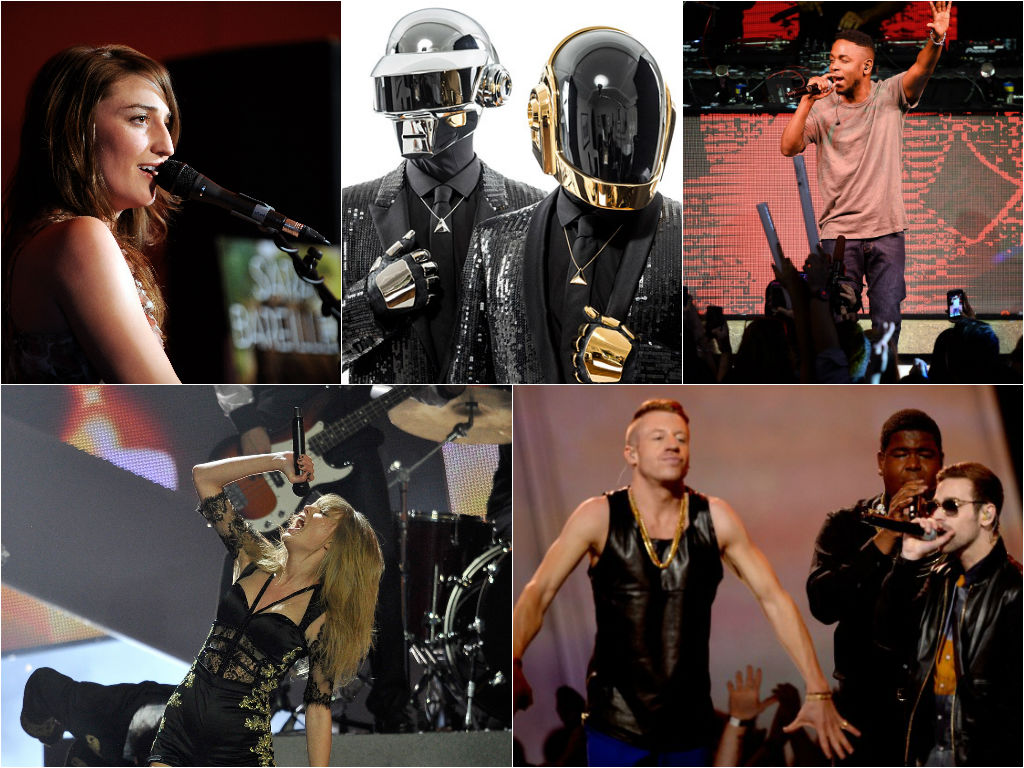 Album of the Year
The Blessed Unrest, Sara Bareilles
Random Access Memories, Daft Punk
Good Kid, M.A.A.D City, Kendrick Lamar
Red, Taylor Swift
The Heist, Macklemore & Ryan Lewis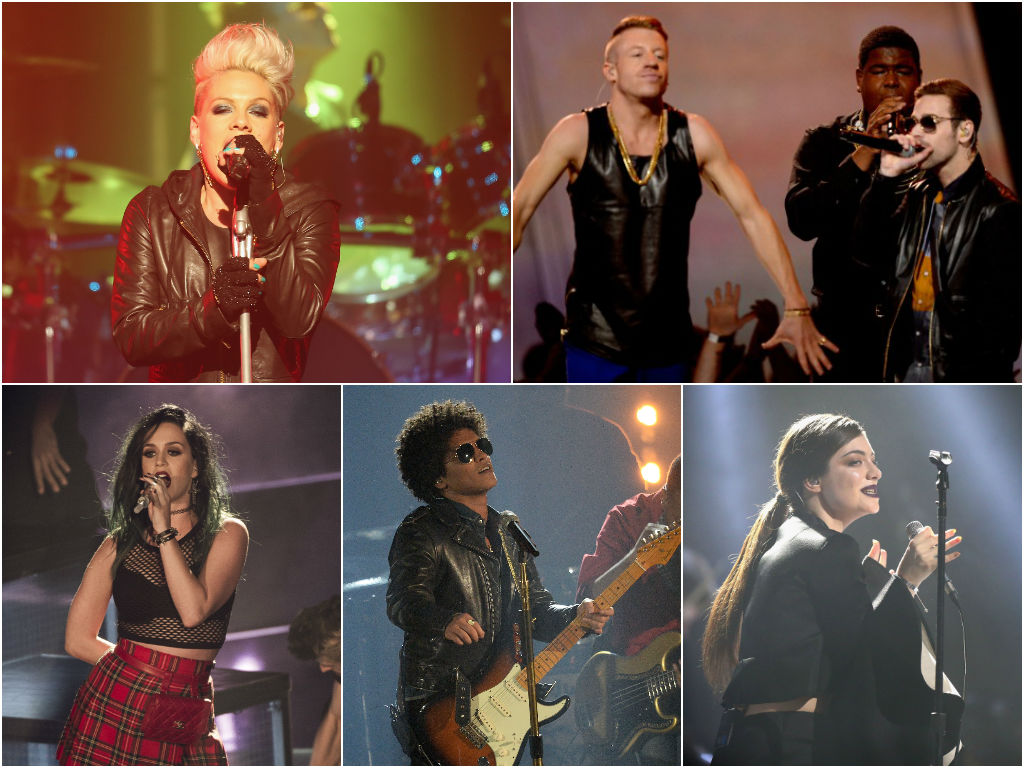 Song of the Year (Given to the songwriters)
Just Give Me A Reason, Pink
Same Love, Macklemore & Ryan Lewis Featuring Mary Lambert
Roar, Katy Perry
Locked Out Of Heaven, Bruno Mars
Royals, Lorde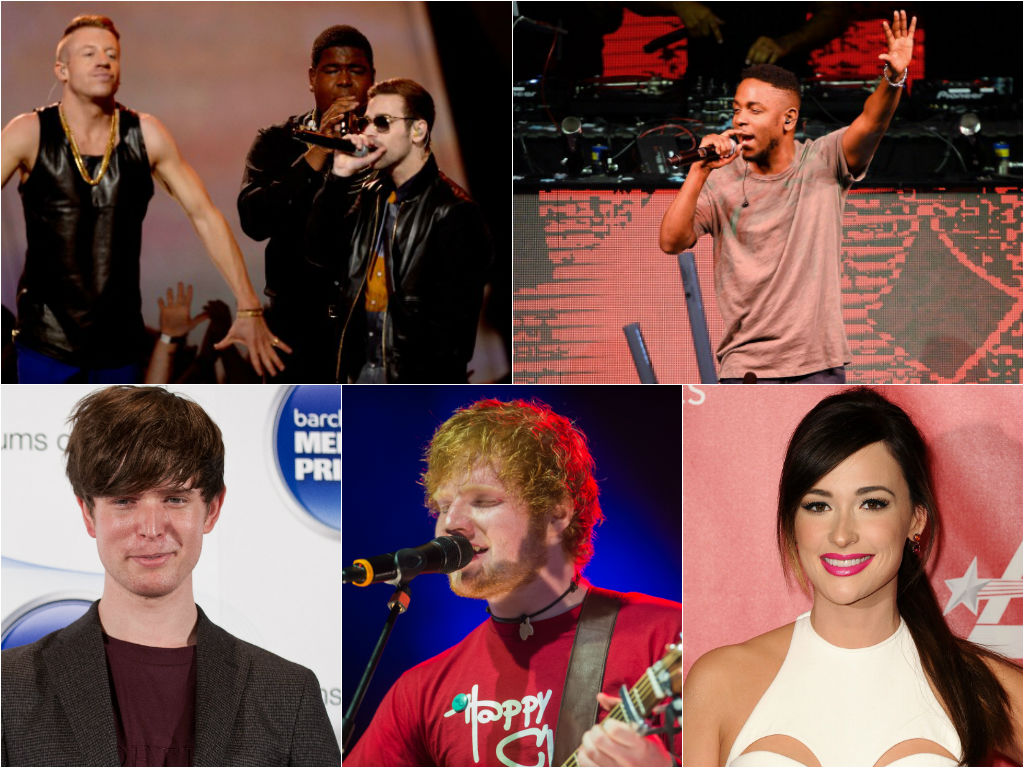 Best New Artist
Macklemore & Ryan Lewis
Kendrick Lamar
James Blake
Ed Sheeran
Kacey Musgraves