Throughout its nine season run, Ted, the main character of 'How I Met Your Mother' has racked up quite a count of ladies. Not as much as the playboy Barney Stinson, but impressive enough. He's been in relationships that have lasted years, rekindled things with old flames, been head over heels in love and had a few one night stands as well. Here's a list of all the women he's dated, until he finally finds the real deal with the mother.
Serious Relationships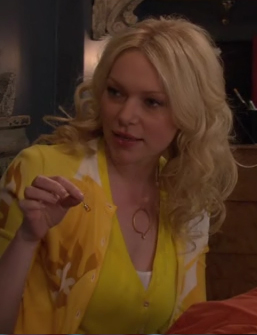 Karen was Ted's on-again-off-again girlfriend throughout high school and college. She was referenced in numerous flashbacks before she finally appeared in Sorry, Bro.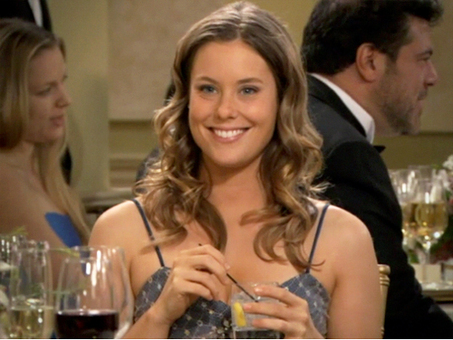 Victoria is a baker and on of Ted's most serious girlfriends.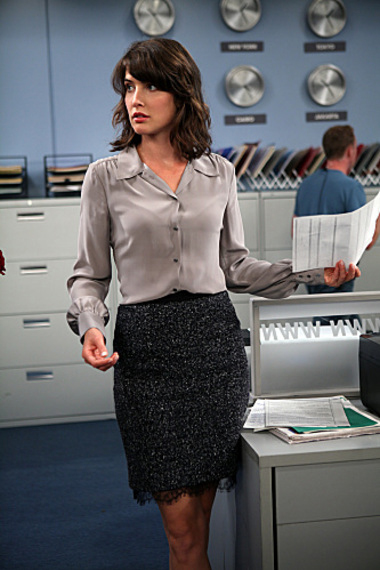 Robin was introduced through an awkward date with Ted Mosby. She was the woman Ted loved for many years before he finally met the mother. As of 'The End of the Aisle', she is married to Barney.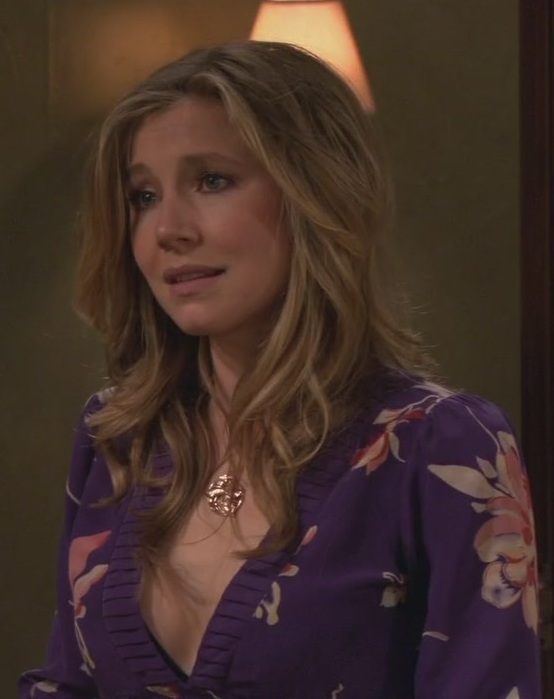 Dr. Stella Zinman is Ted's romantic interest in most of Season 3. She gets engaged to him in the premiere of Season 4, but leaves him just before the wedding for her ex-boyfriend, karate instructor Tony Grafanello.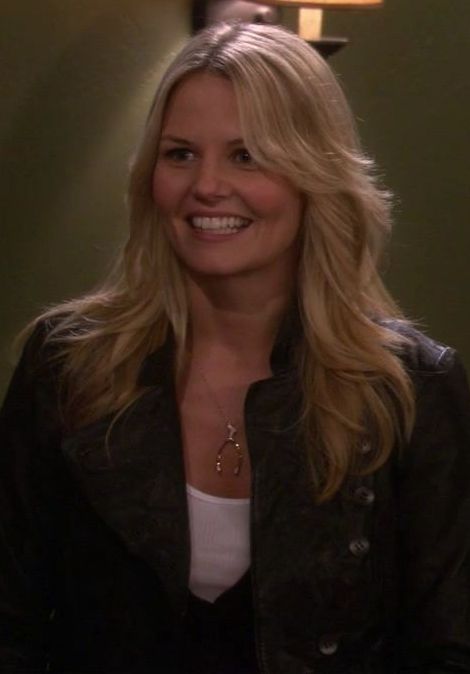 Zoey Pierson was introduced as The Captain's wife. She eventually divorces him and dates Ted for a while in Season 6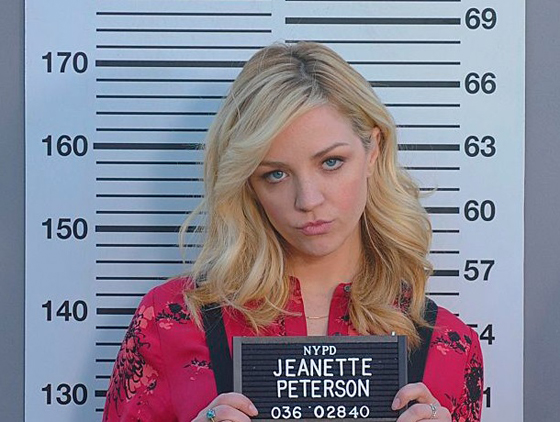 Jeanette Peterson was Ted's last love interest before meeting the mother.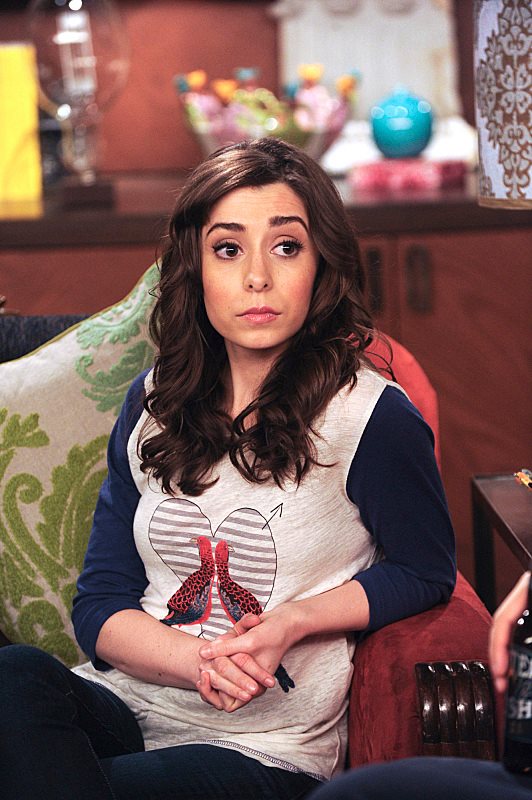 The Mother (Season 9 - present)
The Mother refers to the future mother of Ted Mosby's children. Since her name is currently unknown, she is simply known as 'The Mother' amongst fans. Throughout the course of the show, there have been small insights into the mother's life untill she finally makes an appearance in the season 8 finale. Until the start of season 9 and during we know that she's the bass player as well as vocals for a wedding band called the Superfreakonomics that commonly play around New York. Her close friends include Cindy and Louis (who was her boyfriend by April 2013) and is currently studying for her economics degree at Columbia University. She most likely lives at 317 West 115th Street, apartment 7A.
Apart from the serious relationships Ted had, there were several girls he dated, slept with or was exlusive with during the course of the show.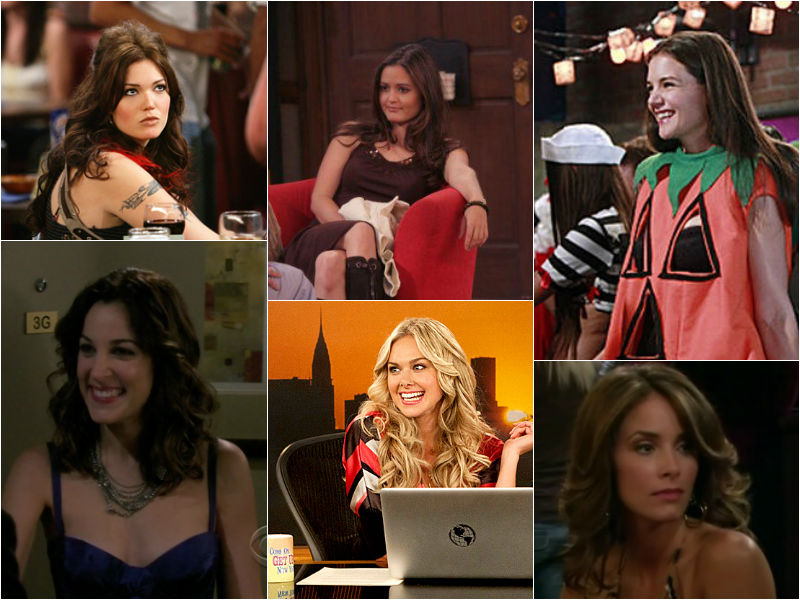 Jeannie Radford, Allison Moses & Lauren Stein - (mentioned in 'Stuff')
Carla - (mentioned in 'Stuff')
Cathy - 'Spoiler Alert'
Royce - 'The Wedding Bride'
Stacey Gusar - 'Little Boys'
Natalie - 'Return of the Shirt'
Becky - 'Baby Talk'
Naomi - 'The Slutty Pumpkin Returns'
Carly Whittaker - 'Ring Up'
Jackie - 'Return of the Shirt'
Marybeth - 'The Limo'
Mary - 'Mary the Paralegal'
Strawberry - 'Spoiler Alert'
Vicky - 'The Naked Man'
Holli - 'The Three Days Rule'
Blah Blah - 'How I Met Everyone Else'
Amanda - 'Say Cheese'
Jen - 'Double Date'
Amy - 'Wait For It'
Cindy - 'Girls Versus Suits'
Natalia - 'Rabbit or Duck'
Honey - 'Oh Honey'
Janet McIntyre - 'Mystery vs. History'
Robyn - 'Good Crazy'
Holly - 'Good Crazy'
Lizbeth - 'Good Crazy'
Cassie - 'Knight Vision, The Lighthouse'
Rachel - 'Third Wheel'
Trudy - 'The Pineapple Incident, Third Wheel'
Molly - 'First Time In New York'
Unnamed girl from 'The Sexless Innkeeper'
(Inputs via How I Met Your Mother Wikia)