Of late, there's been an influx of fresh faces in the industry. Is it possible that we like a particular mould of actresses? because the ones we make successful are the ones who remind us of one of our favourites. Perhpas we are that fixed in our taste when it comes to leading ladies. If you look closely, you will find that the newbies have a lot in common with their superstar counterparts. Kareena Kapoor confesses that everyone in the industry tells her that Alia reminds them of her. even Mahesh Bhatt has been hearing that from everyone. Likewise Katrina and Nargis have a lot in common, Rani and Shraddha and Kajol and Parineeti.
I am a Diva: Alia Bhatt - Kareena Kapoor
Both are star kids, ooze charm and have enough chutzpah to light up the screen. They are born to be actresses and they know it. No false modesty there. Alia Bhatt and Kareena Kapoor can easily be sisters from another mister! Bebo made her debut with new hero Abhishek Bachchan in Refugee while Alia got a dream debut in Student Of The Year with two new heroes. Both got instant recognition and both were immediately got the label of 'talented performers' Both went on to have several releases shortly after their first film. Alia foryaed into Bollywood last year and already has two releases Highway and 2 States within four months of 2014. Kareena had five releases in one year following Refugee. Kareena was linked to Hrithik Roshan, with whom she did her third film. Alia was in the news for dating Arjun Kapoor, who is the hero of her third film! Kjo Loved bebo and he loves Alai! Last but not the least, Kareena and Alia are refreshingly candid - even at the cost of being deemed ignorant - and make for good copy, always!
I am an actor: Parineeti Chopra - Kajol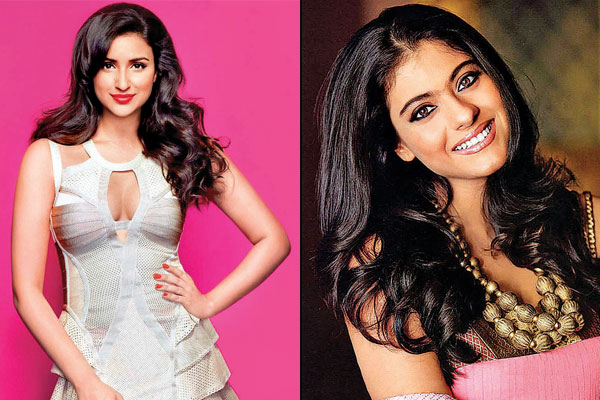 Spontaneous, lively and a powerhouse of talent, that's Parineeti Chopra for you or is it Kajol? Both made unconventional film debuts - Kajol in Bekhudi, which went unnoticed and Parineeti in Ladies Vs Ricky Bahl that had Anushka Sharma in the leading role. Yet, both Kajol and Pari, (as she is fondly called) drew attention with their performances. The fiesty actresses win acclaim irrespective of the fate of the films at the box office. Heroes usually shy away from being cast opposite Pari as she is known to steal their thunder. Remember Sushant Singh Rajput in Shuddh Desi Romance? It's same with Kajol, who either had an equally powerful role as the hero of her film, or overshadowed them. And just like her predecessor, Pari often draws criticism for her weight and her dressing sense. Not that either has ever cared. They are both clear that they are here to act, and everything else is unimportant.
I am Cinderella: Shraddha Kapoor - Rani Mukerji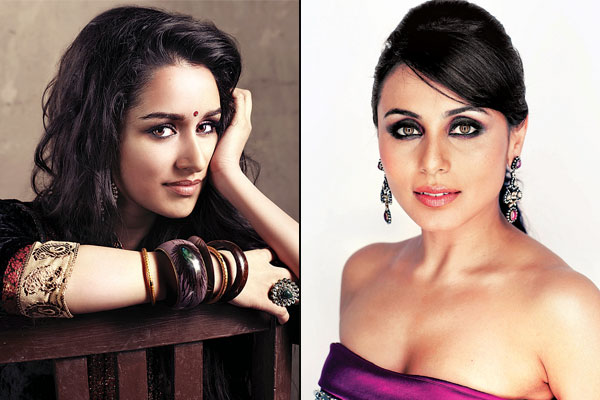 Petite, light-eyed and dainty, Shraddha reminds you of Rani Mukherji when she'd made her debut in the early 1990s. Not just in appearance, the duo share a similar career graph too. Rani made her debut in a flop small- budget film Raja Ki Aayegi Baraat, before striking big with Kuch Kuch Hota Hai. Likewise Shraddha made her foray with Teen Patti, which failed at the BO and followed by the small-budget dud Luv Ka The End. She then delivered the highly successful musical, Aashiqui 2. No one expected these girls to become famous but they proved their detractors wrong. Shraddha's next outings include a mixed bag, a deglam role in Vishal Bhardwaj's Haider and a dark film like Ek Villian. Just like Rani, who after a string of masala entertainers turned to challenging roles with Hey Ram. What's more both have an Aditya connection! Shraddha is dating her Aashiqui 2 co-star Aditya Kapur but refuses to let the cat out of the bag. Much like the just-married Rani who for the longest time kept her relationship with Aditya Chopra under wraps!
I am a girl with an accent: Nargis Fakhri - Katrina Kaif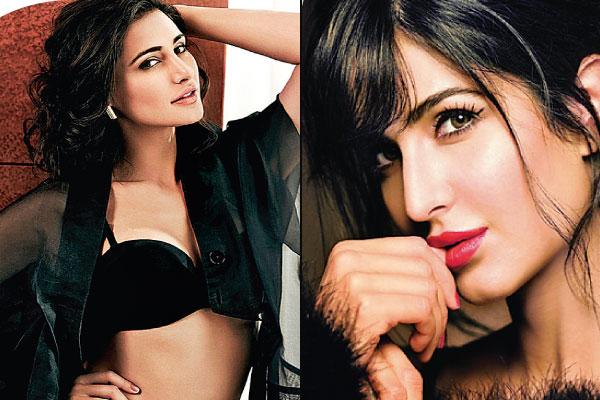 Stunningly attractive, tall and fair, Katrina Kaif and Nargis Fakhri have several things in common. Firstly, both are foreign imports, Katrina is from London, Nargis from the United States. Both were models before they embarked on a career in Bollywood. While Katrina was spotted by Kaizad Gustad for Boom, Nargis caught the eye of Imtiaz Ali who cast her in Rockstar. Though launched in a big way opposite Ranbir Kapoor, Nargis couldn't cash in on the success of the film and had to cool her heels for almost two years before signing up her next. Katrina's Boom crashed at the box office and she was written off till Salman Khan brought her back with Maine Pyar Kyun Kiya. This was two years after Boom! Both Katrina and Nargis speak anglicised Hindi, so their voices got dubbed in the earlier films. Lets not forget both the chiddia pirangis have snapped up two eligible punjabi mundas. Kat has Ranbir Kapoor and Nargis is with Uday Chopra. Both lads are from the oldest film families of Bollywood
I am so much more: Anushka Sharma, the next Priyanka Chopra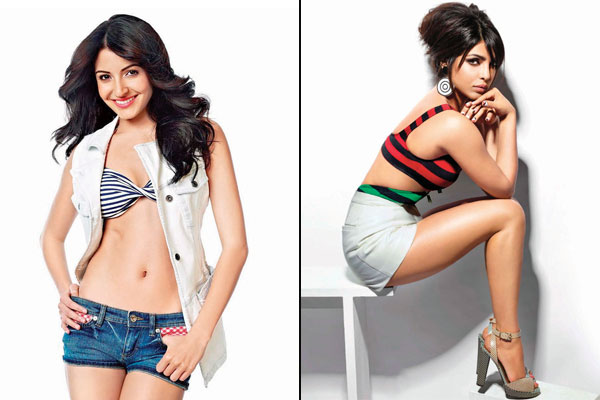 Apart from being Punjabi kudis, both Anushka and Priyanka hail from an army background. Though Anushka debuted opposite Shah Rukh Khan in Rab Ne Bana Di Jodi, for some strange reason, she couldn't cash in on the success. It was only after Band Bajaa Baraat that Anushka was hailed as the next big thing. Priyanka made her debut with Hero - A spy story with Sunny Deol and Preity Zinta which didn't do anything for her. It was her next outing Andaaz in which she was the parallel lead with Lara Dutta that Priyanka came into her own. The fiesty actresses have the guts to follow their dreams, irrespective of whether it will bring them success. A couple of years ago, Priyanka decided to make her foray as a singer and cut an international album. Anuskha has turned producer with NH10. Last but not the least, both grabbed headlines for lip jobs, which they have categorically denied!