After investing in a solar plant, the actor's now apparently looking at making filmmaking in Bollywood a more eco-friendly process.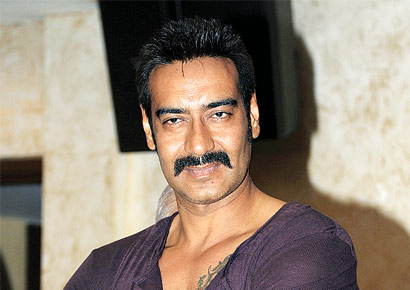 While Bollywood actors are often known to pledge their support to environment friendly causes, actor Ajay Devgn has taken his concern a step further by investing in a state of the art solar park in Gujarat.
The actor, who is shooting in Punjab for his production Son Of Sardar since the past one month, announced this joint venture that will ensure the installation of 600MW of solar power plants.
According to a source, Ajay has always believed in eco-friendly processes and buzz is that he is keen to introduce the concept in filmmaking too, where solar powered generators can be used for electricity on sets, thus saving power. "Ajay has always believed in supporting such causes, be it at home or on sets. So, this was more than just a business venture for him," says a source. "Though Ajay doesn't tom-tom about it, he's always looking at ways to make everything as eco-friendly as possible. Even at home, simple things like not wasting electricity, switching off lights when not required, is the norm," adds the source.
Meanwhile, the actor in between his shoot schedules of SOS is preparing to kickstart his promotional rounds for Tezz, a week ahead of its release. The film that was to release in January will now finally hit the theatres next week. And as part of that, Ajay is gearing up to race co-star Anil Kapoor on the F1 track of Buddh International Circuit in Gurgaon, Haryana on April 23.