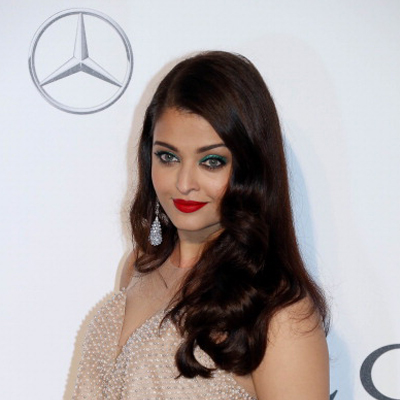 Aishwarya Rai Bachchan has recently said to a news website from the Cannes International Film Festival that she is delighted about Narendra Modi's victory.
The Loreal ambassador has said that she is glad that Modi won the election and she will be happy to see him as the future prime minister of our country. She congratulated him saying that under his surveillance India will progress and the future will be bright.
The 40 year-old 'yummy mummy' has recently been in the news for her appearance at Cannes 2014. She has been grabbing eyeballs for her breathtaking looks at the festival. So much so that her hubby Abhishek Bachchan couldn't help tweeting about his admiration for his beautiful wife.
Abhishek Bachchan, was probably love-struck and tweeted, "Almost 52 hrs without sleep! Eyes shutting… and the Mrs. Shows up looking like this!! Ok.. Eyes wide open now!"
Almost 52hrs without sleep! Eyes shutting… and the Mrs. Shows up looking like this!! Ok.. Eyes wide open now! pic.twitter.com/r8zIUTsBV0

— Abhishek Bachchan (@juniorbachchan) May 21, 2014