Bollywood is changing...more and more female actors are being paired with actors younger than them, onscreen!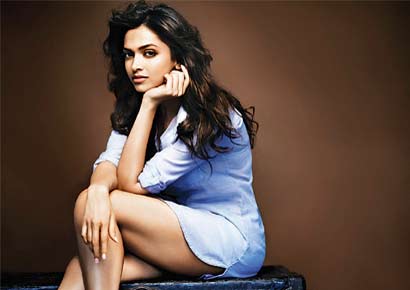 Bollywood heroes have always worked with heroines younger than them by a decade or so. With most of our top heroes in their 40s, you'd think that our leading ladies didn't stand a chance of being paired with someone their age, leave alone younger. But that's what is happening now.
A close look reveals that this year most of our top heroines are working with actors younger than them. Although it all started last year with a few stray cases like Rani Mukerji being pitted against a younger Prithviraj in Aiyyaa and Kareena Kapoor opposite Imran Khan in Ek Main Aur Ekk Tu, this year most releases will see the female actors breaking the age barrier unabashedly. In some cases, the age bar is almost invisible but it is a definite change from the existing scenario of 20-plus heroines and 40-plus heroes.
One reason why this is happening is that the actors at the top — Kareena Kapoor, Katrina Kaif and Priyanka Chopra — are all in their 30s. Gone are the days when a female lead on the other side of 29 was considered 'untouchable'. Now you have a 37-year-old Ameesha Patel gearing up to share screen space with a 31-year-old Neil Nitin Mukesh in Shortcut Romeo. After Kareena and Imran's movie hit bull's eye last year, the jodi is being repeated in Karan Johar's Gori Tere Pyaar Mein. Priyanka Chopra will be seen with newbies Arjun Kapoor and Ranveer Singh, both of them younger to her, in Gunday. Ranveer is once again paired with a professionally senior actor Deepika Padukone in Ram Leela, though they both are of same age. There's not too much of a difference in the ages of Vidya Balan and Emraan Hashmi either who've been paired in Ghanchakkar, but it's there.
Industry observers are calling this age reversal in the case of established actors, 'a welcome change'. They say that with a handful of the top male stars working with newer faces, established female actors have the opportunity to work with newer stars too, all thanks to the surge of fresh and promising talent in the past few years. "Today filmmakers want to look beyond conventional pairing, and most of these A-listers have been paired opposite each other already several times over. So, it's in fact, interesting to see fresh pairings which are also hatke. Besides, these leading ladies are so well-maintained that age is the last thing about them that matters to the audience," says trade analyst Komal Nahta.
"Most of the senior actors are busy, so these young actors fit the bill for the heroines," say observers. Karan Johar, however, insists that more than age, the idea is to maintain that youth connect. "In the '60s and '70s there were blockbusters that had senior actor Nanda paired opposite a newer Rajesh Khanna or Asha Parekh being paired with Jeetendra. Even today, I don't think, it has much to do with age. It's about working with potential talent and these are all actors who have already proven their box-office mettle."
Even Preity Zinta will be seen with a much younger hero in her film, Ishq in Paris. KJo feels that combining the expertise of senior actors with fresh potential lends weight to the project. "Besides, Kareena, Priyanka all have such a young demeanor, then why not? There's an entire new batch of young stars that was missing from the scene until recently. This automatically opens the door for some fresh pairing which filmmmakers want to explore and they are not shying away from the age factor at all. It is also about having a youth connect and widening that brand appeal to cater to larger audience. So it's a win-win situation for all," adds KJo.
Meanwhile, Arshad Warsi is being wooed to pair with Madhuri Dixit in Dedh Ishqiya.
There's an entire new batch of young stars that was missing from the scene until recently. This opens the door for some fresh pairing
—Karan Johar