Bollywood's goofy 'Gunday' hunk Ranveer Singh who is riding high on the success of recent films including 'Goliyon ki Rasleela Ram-Leela' will endorse 'Durex' condoms. He will be the first Bollywood star besides Sunny Leone to do so.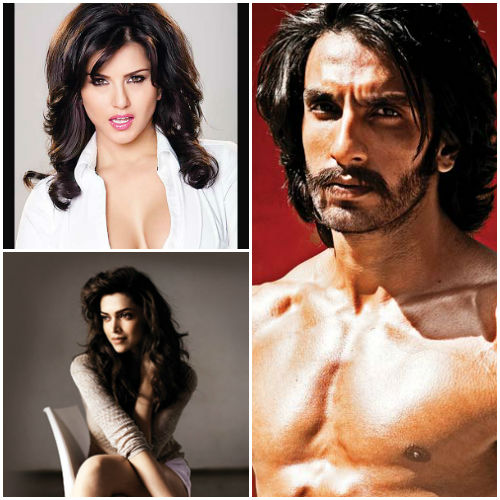 Even though, sex has played an important role in Bollywood films, stars have always shied away from endorsing condom brands.
Besides, adult star Sunny Leone, no other major actor has come forward to promote condom brands. But, in a fast chaning trend, Bollywood's sporadic hunk Ranveer singh will endorse 'Durex' brand of condoms.
It can be reminicsed that Deepika Padukone had taken a jibe on ex-flame Ranbir Kapoor with the comment, "Gift him a packet of comdoms' on 'Koffee with Karan' with Sonam Kapoor.
The actor has been signed on the global brand Durex to endorse its condoms and the first look of the ad in which the actor is seen at his testosterone best with a wrapped condom in hand.
"As an actor and as an individual, I have a propensity for pushing the envelope, breaking the mould and taking the road less travelled. As such, I constantly endeavour to build an equity that is unique – one that truly stands out from the crowd. Over the past three-and-a-half years that I've been a part of the Hindi film industry, I've declined several tempting endorsement offers. I've been saving my brand virginity for the right one. And now, finally, I'm popping my cherry with the world's leading brand in Sexual Wellbeing - Durex!" said Ranveer Singh.
Nitish Kapoor, General Manager –RB India said, "Through our partnership with Ranveer, who is a hugely popular figure and loved by young people across the country, we will be able to positively engage in a discussion around the subject of sexual well-being and safe sex in India. We are extremely excited about our association and look forward to working with him." in a media statement.
Sex is still considered a taboo in our country and the idea behind my association with Durex is to create awareness around sexual wellbeing, promote safe sex and have fun while doing it! After intensive brainstorming, my partners at Durex and I have jointly devised a kickass creative campaign, but it'll be a while before it releases. It will surely hit the spot, but it won't be coming soon," his cheeky statement stated.
Though Ranveer Singh has been part of Bollywood scene for nearly four years, he has been very selective of endorsement deals. His alleged ladylove Deepika Padukone has been popular in advertisement scenario since her debut with brands like Nescafe, Sony, Coca cola and Lux in her kitty and this is Ranveer's first endorsement deal.