The actor is seen donning a hat as he moves his feet to the beat.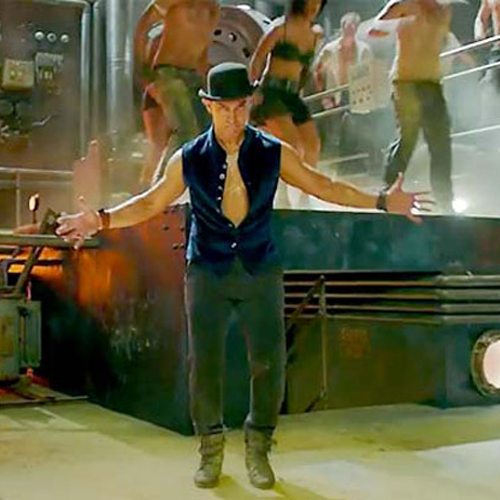 The buzz surrounding upcoming film Dhoom:3 starring Aamir Khan, Katrina Kaif, Abhishek Bachchan and Uday Chopra is soaring to new heights.
Recently, the trailer, title song and acrobatic dance number worth Rs5 crore have gone viral on YouTube.
The new song video named Dhoom Tap with Aamir Khan tapping his feet with several background dancers on the energetic beats of the song has also followed suit and gone viral.
Wearing a bowler hat and a sleeveless jacket, Aamir Khan who plays the anti-hero in the film is seen showing off his foot work in the song from the film which is set for release on December 20, 2013.
Watch the video: