The young actor of Ang Lee's Hollywood flick reveals that film direction interests him more than acting; keen to study filmmaking in the US.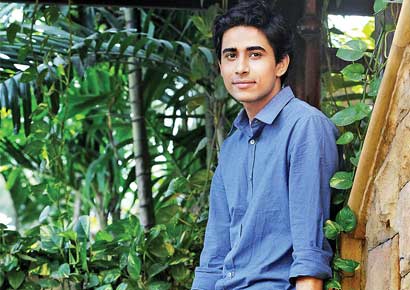 Barely 17, actor Suraj Sharma has already made an international debut as the protagonist of a Hollywood film that releases today. But ask him where he sees himself 10 years from now, and he reveals 'Hopefully a director'. He says, "I am more interested in direction than acting and am looking forward to enrolling myself at a New York university soon to study filmmaking. It's actually my brother who is keen on acting. He has done a few international films already."
Then he adds, "But frankly, who knows what might happen. A year ago, I couldn't have thought beyond my college campus in Delhi, now suddenly my campus includes the film industry. So, I think it's silly to plan anything. There are things I want to do, but let's see what plans life has for me." So, Bollywood? "Not even on my mind yet!"
Considering the hype around him, the teenager seems rather composed and calm. What's the secret, we ask and Suraj says, "Life of Pi has completely changed my life, but I still feel like it's all a dream. I think I will react when the reality sinks in. I still find it all too good to be true." Talking about working with the Oscar-winning director Ang Lee, Suraj admits that he was over-awed. "But not once did he let me feel like I was a nobody in comparison to the huge talents I was working with. The first thing that I really learned from him was to be humble and I guess that's also a reason that all this sudden fame and recognition is not getting to my head," he shares.
As for how life has really changed for Suraj, he says that it's turned around completely. "My parents help me stay grounded, but it's been very different back in Delhi. They treat me like a star," laughs Suraj. "What I am happy about is the way people have accepted me. Had it not been this way, I would have felt like the real Pi caught in the storm," he adds.