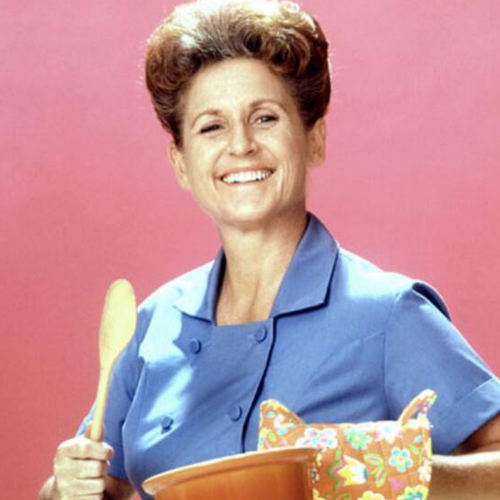 The positive, loving, no-nonsense housekeeper Alice Nelson breathed her last on June 1, 2014. Settled in San Antonio, Texas, Davis was in good health till she fell in her bathroom and hit her head on June 1, 2014. She died later that day due to subdural hematoma - the collection of blood on the surface of the brain. She was 88.
A TV luminary, Ann B Davis, also an Emmy award-winning actress and comedian, who was the rock that held the 'The Brady Bunch' together. Her friendly but sarcastic words of wisdom is something the audiences will forever miss.
Born to Cassius Miles and Harriet Davies in New York, Ann had a twin sister, Harriet and an older brother Evans. She graduated from high school in 1944 and went onto pursue a degree in drama and speech from University of Michigan in 1948.
After her graduation, Ann began acting in local theatre till the casting director of The Bob Cummings Show found her to play the role of Schultzy opposite Bob Collins, who was a photographer and a womanizer. The series ran successfully for four years. During that period, Ann was nominated four times for the prestigious Emmy Awards and won twice. In 1960, she was honoured with her very own star on the Hollywood Walk of Fame.
It was, after the awards and the acclaim of previous roles, that 'The Brady Bunch' came her way and she played the role of the funny and peacemaking housekeeper for the blended family of Brady's. Her character in the show arguably earned the most laughs from the audiences. A fixer, advisor, a shoulder to cry on; she was the glue that held the family together. Though on the reel, she was the love of Sam the Butcher, in real life she was neither married or had any substantial romantic links.
RIP #AnnBDavis - thanks for the laughs! #TheBradyBunch pic.twitter.com/M8RH5uBFyc

— Brian Peel (@TheAussieWord) June 2, 2014
Fans of her work, on hearing the news rushed to remember her on the social networking site, Twitter,
Wise words from "Alice." #BradyBunch pic.twitter.com/BX8v15Q4Un

— Griffin (Prod G) (@RadioGriff) June 2, 2014
Didn't we all wanna hang out with Alice? She was the ultimate in fun and geek-cool. #RIPAnnBDavis #BradyBunch

— Larry Flick (@LarryFlick) June 1, 2014
Alice brought up a generation of kids on Friday nights & afterschool. Honored to be a conduit through which flows so much love 4 #AnnBDavis

— John Larsen (@midnighter99) June 2, 2014
Apart from these two, Ann was seen in other television series as well. Not just that, she also starred in some regional theatre and movies like 'Lover Come Back', 'A Man Called Peter' and 'Pepe' among others.
After a few years on 'The Brady Bunch' as well as her other appearances, Davis said adieu to show business and got herself into a religious community in Denver. Although she retired, she agreed to make guest appearances on TV and films. Not just show, Davis also has a cookbook to her credit which is called the 'Alice's Brady Bunch Cookbook'. It includes recipes like Marcia, Marcia, Marcia Muffins and a lot more.
Reminiscing the good, old days:
Inputs via Bio