Its true that YouTube is and will be one of the best innovations in social media —an innovation that has come to define itself as a social media since 2005 and almost 9 years later it is still being used as an important informational, educational, entertainment and social medium.
YouTube has created a service for people that not only connects us virtually to one another irrespective of what part of the world we live in but also makes us realize that its a small world after all. People come forward and share their ideas, opinions, reviews and emotions in a video which is put up on display for the whole world to see.
Many people use YouTube as a platform for various purposes with the main aim of earning some recognition and entertaining those who watch them showcase their talents, emotions and ideas. They create videos and post them on a daily basis for their subscribers and viewers and hold sessions where people can interact with them. These YouTubers eventually become so popular that they are treated as celebrities on YouTube.
It is their talent and creativity that helps them earn views on their videos. Higher the number of views, the more viral or popular the video and their creators get.
There are numerous channels and videos that have gained a lot of recognition worldwide.
Here are 5 YouTube channels that you must subscribe to :
1. Nigahiga (Ryan Higa)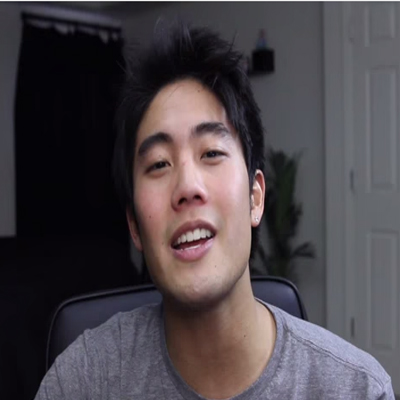 Ryan Higa popularly recognised by his YouTube username "Nigahiga" and his signature phrase "Teehee" at the end of his videos is an American YouTube celebrity, actor and comedian. He's known for his humorous, creative and sarcastic vlogs and videos which have been viewed over 2 million times. Higa's videos are either solo efforts or videos featuring YouTube users. As of 2014, Higa's YouTube channel, Nigahiga, has over 12 million subscribers and is one of the most subscribed channels on YouTube. According to Ryan Higa, his channel name is a combination of "Niga", which means "rant" in Japanese, and his last name, "Higa". He created a second channel, under the name HigaTV, in 2011, where he posts video blogs and behind the scenes movies and currently has over 2.1 million subscribers.
2. Equals Three (Ray William Johnson)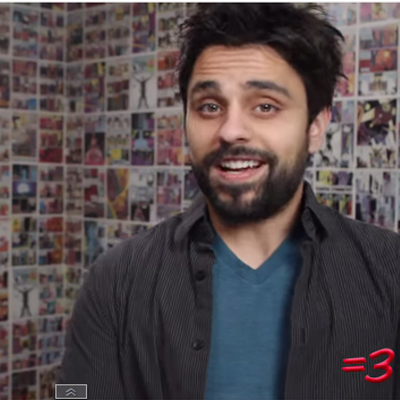 Another American video blogger, producer, and actor is Ray William Johnson who is best known for his YouTube series "Equals Three", in which he provides his reviews, remarks and commentary on abstract viral videos. Many of the videos that Johnson has featured on Equals Three have gained views to such an extent that the videos have received an additional boost of popularity. As of 2014, Johnson's videos have accumulated more than two billion views and 10 million subscribers. Although Johnson in his last video titled "THANK YOU FOR EVERYTHING" announced his retirement from equals three, but due to the overwhelming support from his fans and subscribers he has mentioned that he will be taking a month or two in order to cast a new host in his replacement to keep the show going.
Apart from featuring famous American actors and icons in his videos, Johnson has also released a 5-part web series titled "Riley Rewind", which he directed and starred in.
Equals Three is on one of the most subscribed channels on YouTube,and also has been recognised by Guinness World Records for the most YouTube subscribers.
3. JennaMarbles (Jenna N. Mourey)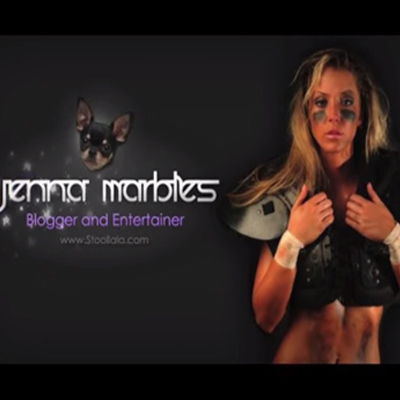 Jenna N. Mourey, commonly known by her stage name Jenna Marbles, is a famous YouTube personality and lives with her two dogs, Mr. Marbles and Kermit seen in most of her videos. Some of Marbles' popular videos that helped her gain recognition include "How To Trick People Into Thinking You're Good Looking" (Currently having over 57 Million views) and "How To Avoid Talking To People You Don't Want To Talk To" (Over 33 Million views). Being a comedian and vlogger Marbles has uploaded videos that have sum up to an approximate total of 1 Billion views and more than 13 Million subscribers.
4. Jus Reign (Jasmeet Singh)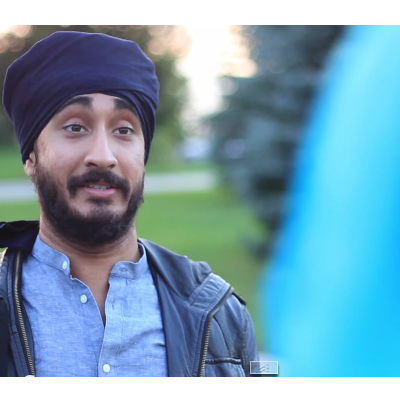 Jus Reign, known as Jasmeet Singh, is a Canadian, Punjabi comedian who has attracted many young YouTube subscribers and viewers with his humorous parodies, vlogs, and Monologues. Being a part of a growing number of talented artists such as ||Superwoman||(Lilly Singh) and more who use YouTube as a platform made available on the internet to showcase their art to the world. Jasmeet's channel has grown into one of the highest subscribed channels on the video platform presenting him with promising opportunities. This young YouTuber is certainly a rising talent to watch out for.
5. IISuperwomanII (Lilly Singh)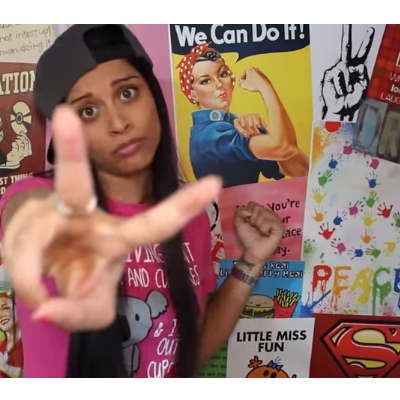 Lilly Singh is undoubtedly one of the most famous YouTube celebrities popularly known as"IISuperwomanII". A Canadian stand up-comedian & vlogger of Indian descent, Lilly has earned more than 260 combined million views and over 3 million subscribers on her channel. She not only has a vibrant fan following on YouTube, but also on Facebook and Twitter. Her vlogs consist of comedy sketch videos about various topics; From shopping at the mall to superstitions to being single. Her work is influenced by her Indian heritage, which she takes great pride in. She often features characters inspired by her Punjabi parents.
Being a comedian and a motivational speaker, she seeks to entertain and uplift people which not just includes her fans from India but from all over the world.