In a year that was tumultous, to put it lightly, there were thankfully a handful of people who provided us with some much needed inspiration.
In a year that was tumultous, to put it lightly, there were thankfully a handful of people who provided us with some much needed inspiration. Endowed with ginormous talent, these individuals showed us what it took to carve out a success story: hard work, conviction in yourself, bucking the status quo and completely loving what you do. They followed their hearts and have emerged as 2012's stars whom we loved to read up, know more about and even secretly wished to interview...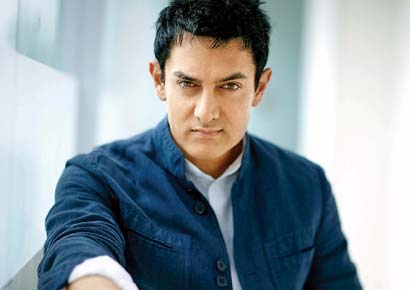 Aamir Khan, host
Always known as someone who did his own thing and rather miraculously succeeding at it, Aamir Khan's decision to host an issue-based talk show was first welcomed with skepticism. Would a star be able to bring in a genuine concern and empathy that such a show required? His decision to air the show at 11AM on Sundays seemed equally foolhardy. But all doubts about the show doing well were laid to rest from day one. Starting the show with the hardhitting issue of female foeticide, the show saw Khan emerge as a host who was a ready listener, sympathetic and genuine. And kicking the sexist stereotype away, Khan showed on primetime TV that 'real men do cry'.
The first season of the well-researched show saw Khan discussing extremely relevant and topical issues ranging from child sexual abuse to water scarcity, untouchability and honor killings. For having the conviction to do something about the issues dogging the country and for discussing so-called taboo subjects in an unbiased yet sensitive manner and for doing it without any starry airs, Aamir Khan is our TV Personality Inspiration for 2012.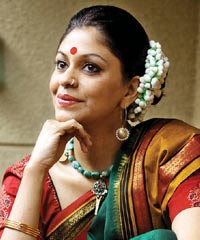 Madhu Nataraj, danseuse
She's as witty as she is pretty and that combination often proves deadly to anyone in the vicinity. Madhu Nataraj is the epitome of what we imagine a dancer to be — graceful, expressive and incomparably angelic. Little wonder then that she was chosen for the Ustad Bismillah Khan Yuva Puraskar this year. Not only does she come from a respected family of artistes, Madhu has also carved herself a niche in an increasingly competitive world. For her gorgeous persona, her impeccable taste in saris and her overall unbeatable charm and talent, After Hrs is proud to call her our Danseuse Inspiration for 2012.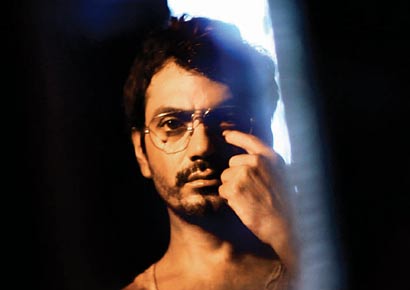 Nawazzuddin siddiqui, actor
If there was anyone whom 2012 belonged to, it would have to be Nawazuddin. After playing inconsequential, glorified extras for quite a few years, Nawazzuddin — whose life story might make for a good biopic some day—made a rather low-key debut in Kahaani as the cussing CBI officer. And even as we wondered who the puny actor behind the livewire act was, the actor launched himself once again on the marquee with Gangs of Wasseypur 1 & 2 as a junkie-turned- mafia boss. And before the year ended, Nawazuddin, who'd emerged as media and the public's darling for his natural acting chops, gave us another brilliant performance as the limping pimp, Timur in Talaash.
While we can't wait to see him on screen again, we vote for Nawazzuddin Siddiqui as our Actor Inspiration for 2012 for: his sheer talent; for his ability to hold his own against bigger stars like Aamir Khan and Vidya Balan; for fighting against formula and experimenting with his roles and more importantly, for showing us that good looks alone don't make a hero.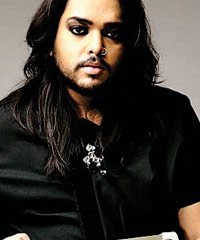 Kallol Datta, fashion designer
There's nothing ordinary about Kallol Datta. From his kohl-lined eyes and long hair that he wears with a flourish to his androgynous, freeflowing designs, Kallol Datta defines the word 'avant garde'. An NIFT graduate with a womenswear degree from Central St. Martins, London, Kallol Datta launched his label Kallol Datta 1955 in 2007. And the designer has been grabbing attention since. His clothes never follow the norm and are a trend onto themselves. Abstract and unconvetional, the designer's love for monochromatic colours of black and white has almost achieved legendary status.
While he has been showing at various fashion weeks since 2007, 2012 was a rather special year as he was chosen as the grand finalé designer at the Lakmé Fashion Week's Autumn Winter edition. For being a designer who sticks to the basics of designing —creating immensely wearable clothes for every kind of body; for being a designer who's shown that there's a lot more to Indian clothes than just bling and for showing us how to celebrate one's individuality with elan, Kallol Datta is our Fashion Inspiration for 2012.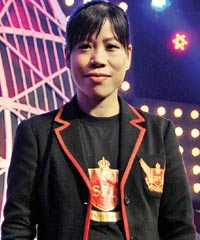 Mary kom, sportsperson
So who cares if she didn't win the silver medal at the London Olympics earlier this year — Mary Kom continues to be a representation of courage, determination and the woman of today. Calling India's troubled North-Eastern state of Manipur home, Mary, quite singularly, reintroduced the North-East to the rest of India. In no time she was India's darling and fit into all the roles that people hoped she would be, not forgetting, even for a moment of where she came from. For being a beacon for female sportspersons and for reinventing what a North-East Indian meant to the rest of India — DNA After Hrs proudly calls Mary Kom our Sportsperson Inspiration for 2012.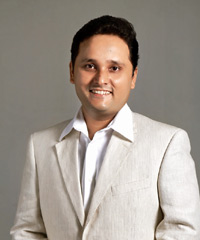 Amish Tripathi, author
While most critics passed off his Meluha series as just-another-attempt, India populace took notice and soon showed how mass popularity can beat cynical critics. Amish Tripathi has evolved into a master storyteller and if JK Rowling had in Indian counterpart, Amish would unanimously fill that place. His Meluha series is right now one of the best selling series of books in the country and his next installment, The Oath of the Vayuputras, in the series is awaited with bated breath. For sheer belief in himself and for being a great storyteller, Amish is our Author Inspiration for 2012. Here's to his next book and we're quite sure, it will be a best-seller too!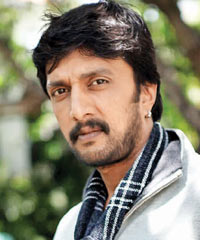 Sudeep, actor
Sudeep walks away with the credits for being the best thing out of Sandalwood this year. Bollywood and Sandalwood done, the tall and leggy actor debuted with Eega in Tollywood and won a million hearts over. Funnily enough, his role saw him play a ruthless, possessive businessman who kills an innocent man to win over his lady love. Evil, yes... but impressive... oh-so-much-more! No wonder, we think he deserves the title of being our Actor Inspiration for 2012.
The New Year will see two big releases of his — Bachchan and Varadanayaka and Sudeep has also hinted about his possible foray into direction. After Hrs wishes him all the luck he can ask for and we hope to keep being impressed, unfailingly, year after year.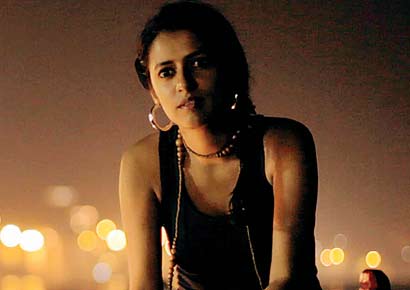 Sneha Khanwalkar, music
A woman music director — as much as she hates the label, it is probably the tag that gets people to sit up and take notice of the petite 29-year old initially. But under that unassuming, school-girl persona is a musician who knows her 'sound'. While she debuted way back in 2004, Sneha first got noticed in 2007 when she composed for Ram Gopal Varma's film, Go. Yet, it was her folkish, Punjabi-beat infused music for Oye Lucky Lucky Oye! and energetic compositions for Love Sex and Dhoka that got people tuning into her music.
2012, however, saw Sneha ruling the public's imagination with her music show, Sound Trippin'. The music and travel show saw Sneha visiting the corners of the country searching for a sound that was hardcore desi. The compositions that emerged from her collaborations with talented yet barely known musicians from places as diverse as Assam, Punjab, UP and Karnataka got young India to diligently watch the show, download the music and sing it loud. And if that was not enough, Sneha's rustic and riotous compositions for Gangs of Wasseypur 1 & 2 had everyone singing Teri Kehke Loonga without any inhibitions. For refusing to follow the rules of the game and for introducing us to the real sounds of India, Sneha Khanwalkar is After Hrs' Musician Inspiration for 2012.