It's been 17 years since the release of JK Rowling's first book about the young wizard Harry Potter, Harry Potter and the Philosopher's Stone. Since then, Harry Potter has taken over as one of the biggest franchises of all time; with a series of books, critically and commercially successful films and tie in merchandise including trading cards, clothes, non-canon renditions of the books etc. The Potter craze has been felt across the globe, with many fans recreating the scenes from the movies as well as theme parks and restaurants dedicated to 'the chosen one'.
(Rupert Grint, Emma Watson and Daniel Radcliffe; The principle cast of the Harry Potter film series.)
Since the first film, Harry Potter and the Philosopher's Stone released; the then unknown stars Daniel Radcliffe, Rupert Grint and Emma Watson were catapulted into the worldwide spotlight. The series was so popular that dedicated fans stood for hours, pitching tents in front of book stalls to ensure they get their copy of whichever book was being released at the time. Similarly, theatres overflowed with enthusiastic fans as most showings were sold out when the movies hit the theatres.
The fans of Harry Potter continue to actively enjoy all avenues of the series. There are blogs, fan fiction sites, and even reenactments of several scenes from the movies and books all across the globe. Beloved characters from the books often top Best Fictional Character lists, and some of the actors primarily Alan Rickman who played Severus Snape in all eight movies, have openly claimed that their experience with Harry Potter was one of their most influential and satisfying ones of their careers.
Since the book and movie series ended, JK Rowling has released several tie-in books, Quidditch through the ages, The Tales of Beetle and Bard, and Fantastic Beasts and Where to Find Them.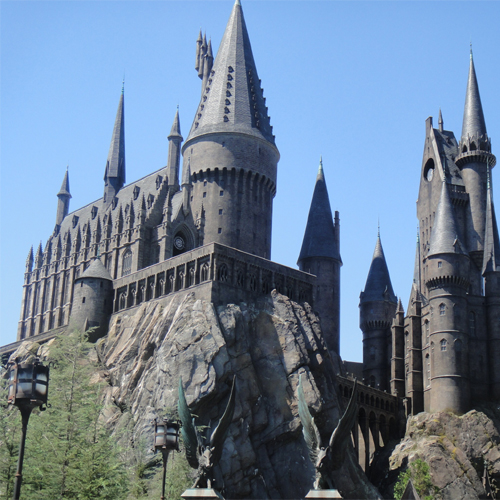 ( A replica of Hogwarts Castle at The Wizarding World Of Harry Potter)
The Wizarding World Of Harry Potter, one of the only Harry Potter theme parks located in Orlando, Florida is one of the biggest and most profitable theme parks in the world. The park boasts a variety of Harry Potter theme rides as well as a ride which takes you through an actual replica of the Hogwarts castle, passing through Dumbledore's office, The Chamber Of Secrets and more. The park also offers official merchandise, such as accessories, clothes and official Harry Potter wands.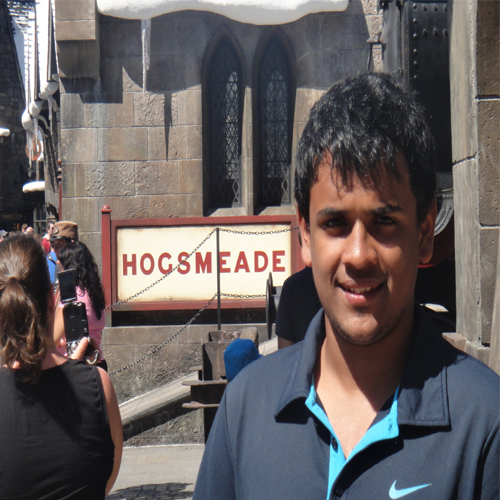 (One of Mumbai's own, Donovan Pereira taking a picture outside Hogsmeade Village at The Wizarding World Of Harry Potter, Orlando, Florida.)
#17YearsPhilosophersStone Tweets
Even though it's been 17 years since the young wizard entered our lives, it seems 'the boy who lived' is here to stay.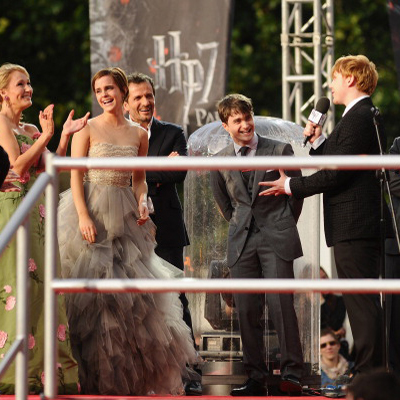 (JK Rowling, Emma Watson, Daniel Radcliffe and Rupert Grint at the premiere of Harry Potter And The Deathly Hallows Part 2.)