On Mother's day, we visit the Television World to list the best moms on TV from popular American TV shows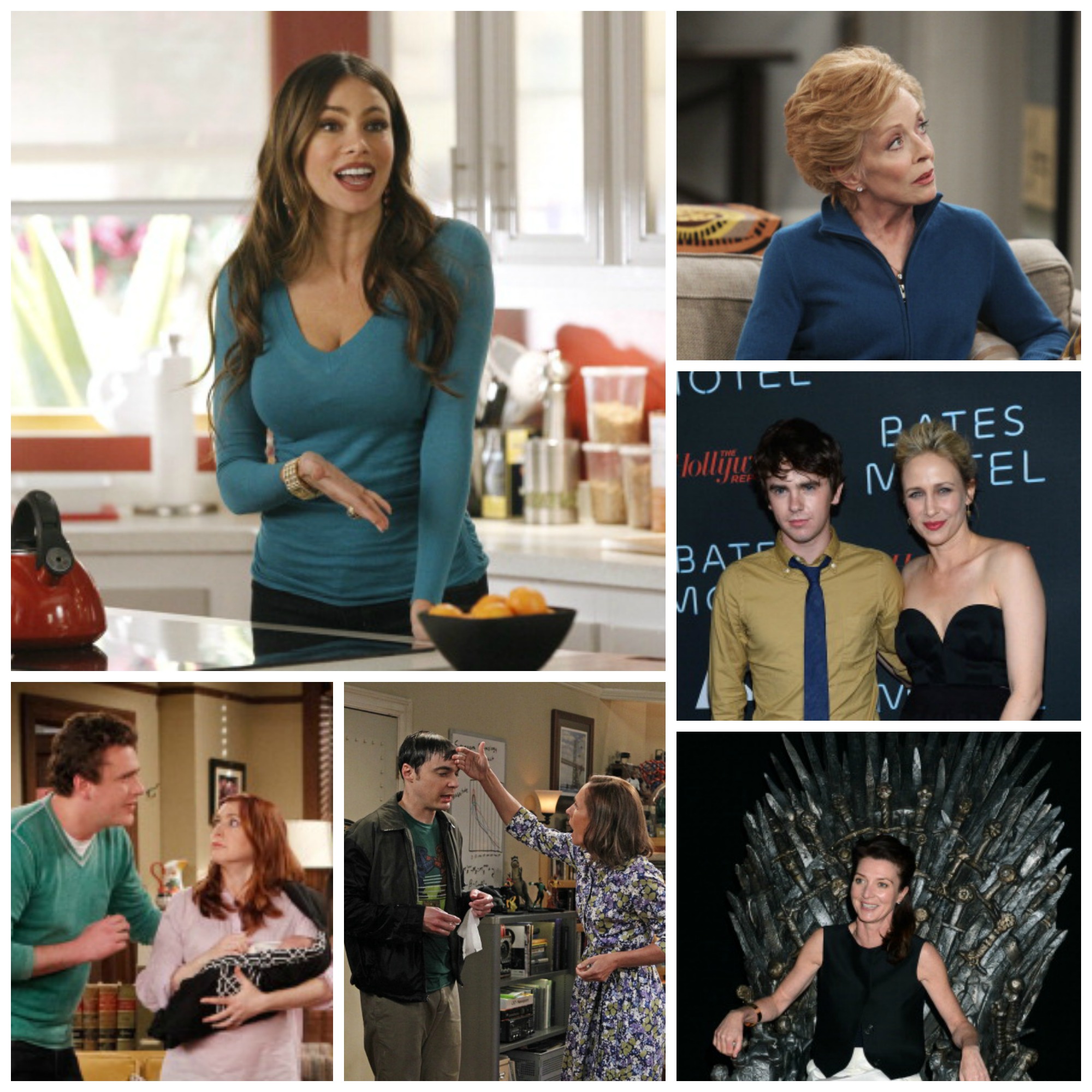 1. Howard's Mom (The Big Bang Theory): No one has ever seen her but she is always there, watching over Howard when he goes to space, gets married or shifts out of her house. Her screeching voice compensates for her presence.
2. Gloria Delagado- Pritchett (Modern Family) : Modern Family's fabulous diva mom wants the best for her son Manny and is a deeply caring, sometimes smothering mother who wants to see to his every need, both literal and emotional. She praises everything he does, never criticizing anything.
3. Catelyn Stark (Game of Thrones) : She is fiercely devoted to her children and can be a fount of warmth and love for them. She smart and kind and can be reckless and prone to despair and rage.

4. Marge Simpson (The Simpsons) : Who doesn't want a mom with blue hair? Marge takes care of her children and wants to give them the best possible care. She tries to bring the family together.

5. Evelyn Harper (Two and a Half Men) : She has a prickly outer crust and Charlie tries to avoid her, while Alan tries to suck up to her for affection. No one sees possible glimpses of affection toward her sons and grandson. She does love her children even though she doesn't show it.

6. Martha Rogers (Castle) : Although somewhat self-absorbed, she loves her son and is grateful to him and happy to offer him counsel whether he is seeking it or not. She also cares deeply for her granddaughter.

7. Moira Queen (Arrow) : She might have lied to her children but she always wanted what is best for her children. She can do anything to keep her children safe from any danger, big or small.

8. Norma Bates (Bates Motel) : Norma and her son Norman are the only ones for each other. They understand each other very well. Norma takes care of every little detail of Norman's life and hides secrets from him just for his own safety.

9. Mary Cooper (The Big Bang Theory) : Sheldon describes her as a "kind, loving, religiously fanatical right-wing Texan, with a slightly out of scale head and a mild Dr. Pepper addiction." She is the only person in the world who can control Sheldon.

10. Lily Aldrin (How I Met Your Mother) : She waited for a sign from the universe to conceive a baby and when she gave birth to him, she dedicated her whole time to her son, Marvin. She managed work and her son really well.