On World Music Day, Heena Grover Menon talks to Shankar Mahadevan and Ehsaan Noorani, of Bollywood's most sought after music composer trio Shankar Ehsaan Loy about how they changed the music scene of Hindi films by drawing western influences, their latest debut in Marathi films, and the musically-inclined new generation of musicians of our country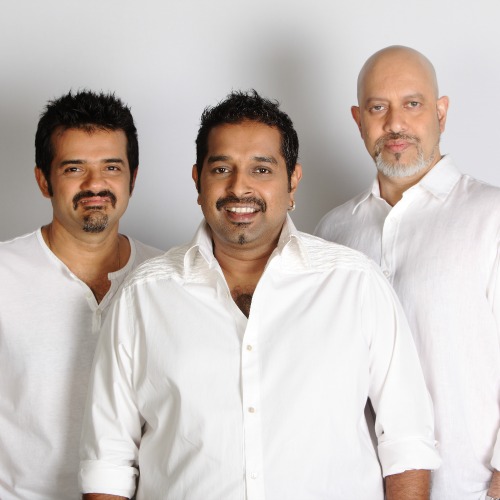 The game-changers
The music of Dil Chahta Hai, directorial debut of Farhan Akhtar in 2001, was the turning point in the lives of this trio and also saw the advent of new-age music. The fresh sounds, youthful lyrics and beats which they introduced in this film made them stars in their own right and also got them immense fan-following from the young crowd across the country. "AR Rahman and us brought in a lot of changes to the Hindi film industry. From the time we did DCH, the industry has been forever evolving with different kind of music and varied influences. Bollywood has been a great platform for all the musicians, but at the same time, I always feel that the indie (independent) music culture still needs a great push in our country. And the only way to see them growing is with the help of record companies," said Ehsaan.
Catching influences
Coming from varied music backgrounds, the trio has always reflected global influences in their creations. Speaking about their innovative ways, Shankar said that they have been experimenting with their music since a long time, but it's only recently that people have started to recognise the change. "In our initial films like Dil Chahta Hai, we used a musical instrument called didgeridoo in the beginning of the song Jaane Kyun which no one had heard of before. Then in the title song of the film had a lot of jazzy influence which Loy masters at. And now recently again, in the music of Zindagi NaMilegi Dobara, we brought in a lot of Scottish and Spanish influences. For example, Senorita had a lot of Flamenco kind of music, whereas in Ude we have used a lot of jazzy Bossa nova kind of approach. So basically, we have been making different kind of music which is getting more attention now, " Shankar explained.
Addiing to this, Ehsaan said, "From the time we started out as a group, we have always tried to push the boundaries whenever it came to creating something new and fresh. All three of us come from different backgrounds, while both me and Loy bring the western influences in our compositions (Ehsaan has a deep inclination towards blues and has been influenced by popular bands of the 1970s such as Led Zeppelin, Pink Floyd, Deep Purple, and Santana), Shankar brings the Indian side of music to the songs, which all put together is the secret of our magic," he gleefully explained, clearing the air that drawing influences here doesn't mean copying somebody's music.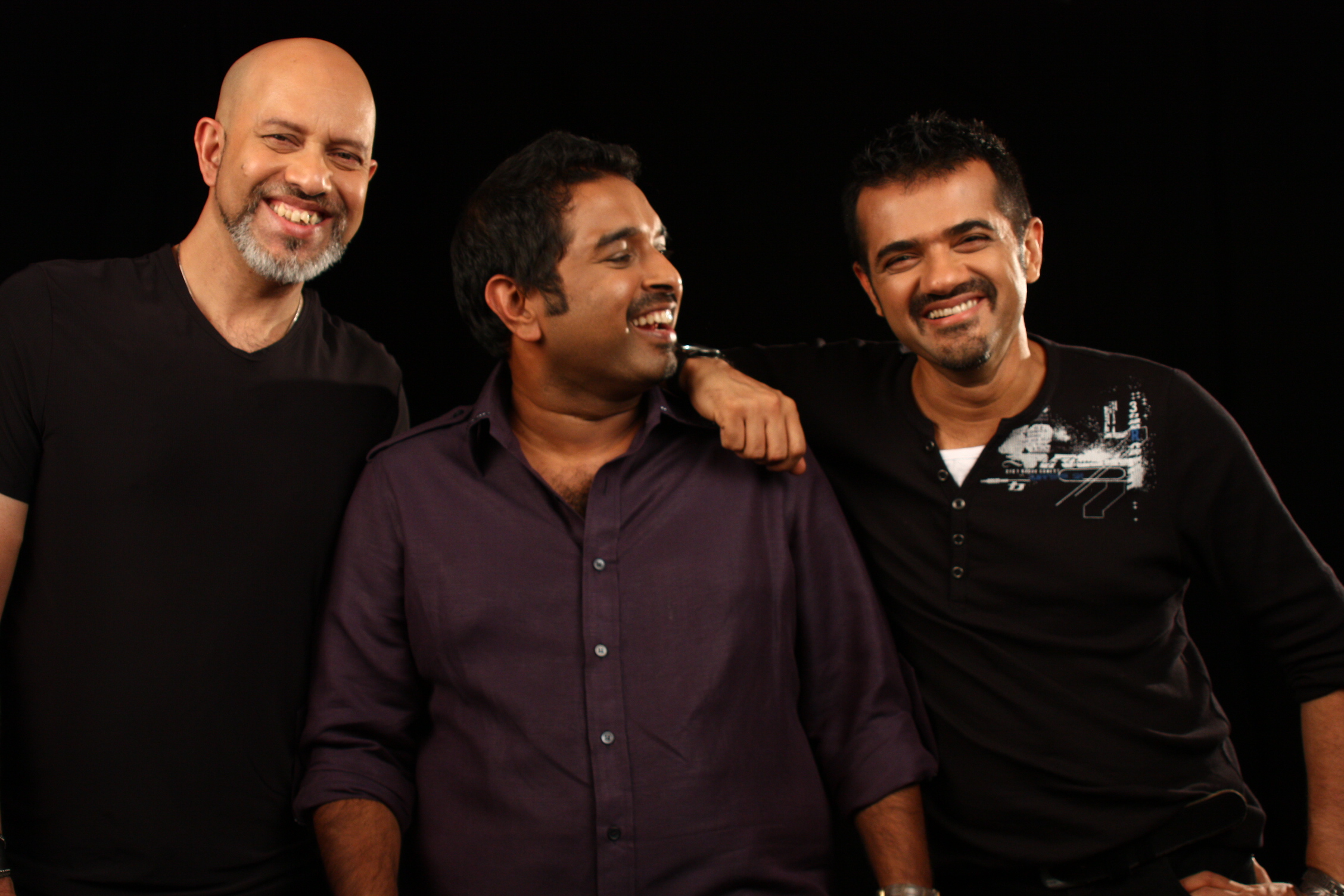 Worldly music
While the west has always been aware of Indian music, it still took them a lot of time to understand that Indian music is not just about Ravi Shankar and his kind of music which is absolutely classical. "With musicians like AR Rahman, who has gone beyond and has been composing music for Hollywood movies, is something that has helped a lot in changing the outlook of western people towards Indian music and our abilities to create the cult. We also have a whole new generation of young artists who are making contemporary music, and are really great at it, but it will still take some time for them to be recognised on a global platform. As of now everything is restricted to Bollywood, which is a good thing," Ehsaan said. Citing an example to this, Shankar said that more than Bollywood, it's the classical music which has reached out in the international circuit. "I have noticed that whenever a Bollywood music concert is held abroad, the audience are mostly from India or Pakistan . But on the contrary, if I perform with an international group, or even if I perform classical or semi classical music, more and more foreigners come to see that event. So I would say it's the classical music that has broken the barriers more than the contemporary music from India. Even in Hollywood movies like James Bond, you will find a lot of strains of tabla and flutes being used which clearly shows our music is reaching out in a big way."
Going Marathi
After making a mark in Bollywood, the trio has now forayed into Marathi film industry with three films - Mitwa featuring superstar Swapnil Joshi and Sonali Kulkarni; Anvat, a romantic suspense thriller; and Katyar Kaljat Ghusli, an adaptation of the classic Marathi musical play. When asked how different it was creating music for Marathi films, Ehsaan said, "The music in Marathi films is definitely more open to classical influences because of their strong classical background, so we had a lot of fun playing around with classical melodies in these films. For example, Katyar Kaljat Ghusli is about a music competition between two gharanas, so we all had a great experience working on its music which was again all classic. In many ways, the Marathi music is similar to Tamil music." "In Katyar, which is a 70-year-old cult classic, we got the chance to work on different pallets and variations which was a refreshing break from what we usually do in Hindi films," adds Shankar.
The new breed
The trio has not only given breaks to some of the most promising young breed of musicians in the country - latest is Divya Kumar whose song Maston Ka Jhund from Bhaag Milkha Bhaag became a superhit - but has also mentored them in shaping up their careers. Speaking about the new generation, Shankar said, "The singers in our industry are extremely talented and more musically-educated. They have immense knowledge of music and are extremely sorted. There is a distinct characteristic about their voice, which is not generic and is the high point for anyone to have a greater shelf life in this industry." When asked who he feels has the brightest future, he said that Arijit Singh tops the list of his favourite singers. "For about 8-9 years, I have always been praying for his success internally. I know him from the time he came as a contestant in one of the reality shows and I saw an instant spark in him, and I feel great that he is doing so wonderfully now. Similarly, I like Neeti Mohan, Sukriti and Prakriti, the twin sisters. They all are extremely focused and hard-working. Then, my son, Siddharth is doing his little bit. The most fascinating thing about these singers is that despite being so young, they are already musically inclined. Rather than wasting time in parties, clubs, alcohol and drugs, they are high on music. Frankly even in my younger days, I wasn't anywhere closer to these children," he proudly added.

When in Pune, don't miss...
Three European cultural organisations, Alliance Française Pune, British Library and Max
Mueller Bhavan organised a two-day music festival 'La Fête de la Musique' which was held across the city on Saturday.
This annual music fest was first launched in Paris in1982 with an aim to bring people out on the streets to make or enjoy music. Following the tradition, the British Library, is celebrating the occasion by inviting amateur musicians to perform at their premises today. If you missed the Saturday line-ups due to Palki procession across the city, you still have a chance to catch the students and teachers of Vidya Pratishthan's English Medium School, who will be singing One Love and other songs at a concert which will be free for public.