The actress talks about hosting several B-Town mommies on her show, also reveals plans to get actor Shah Rukh Khan for the second season.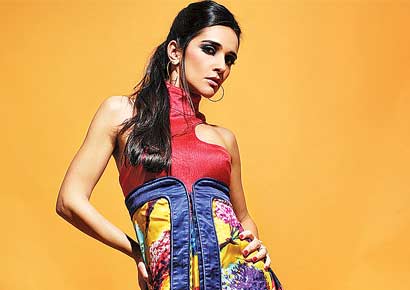 Actress Tara Sharma Saluja is super ecstatic about the response her show, The Tara Sharma Show - Ek Nayi Ma ka Safar has garnered from family and B-Town friends.
But at the same time, she is a little disheartened that the first season of the show is coming to an end. "I had such a great time travelling with my babies that we are already working on the second season. The response that we got has been so encouraging that I am already looking forward to the next season's telecast," chirps Tara.

How did the show come about?
Well, it was very spontaneous. When I was pregnant and soon after I had my first son, I didn't want to stop working. I had seen a whole lot of cookery and other shows, but there wasn't a single show that gave a realistic approach on how to take care of your baby when you travel. My husband, Rupak has a production company so we decided to do a promo shoot and we showed it to our sponsors who were extremely happy with the idea.

How exactly would you define your show?
It is basically my diary. I blog about my everyday life and the experiences of bringing up a kid which is what my show is about. I am not trying to be an expert and dole out advice. I am just trying to help parents have a sometimes funny and realistic approach to bringing up kids. Travel is a big thing for me and this show chronicles my trips to New York, Capetown, Boston, Singapore and many other places.

You also have a celebrity segment on your show...
Yes, we do. Actresses like Konkona Sen Sharma, Nandita Das and others have been very sweet to have come on the show. This episode on Sunday has Sushmita Sen talking about adoption and her kids and it was very heartfelt when she called up to tell me how much she loved the show. Shah Rukh Khan is also scheduled to appear in the second season.
What was the best part about the show?
The best part definitely has to be the fact that I got to spend so much quality time with my kids. Also some places were extremely baby friendly like Singapore. I got to learn so much on my trips abroad. Our show has also entered the Cannes Film Festival so hopefully, we will win it. I am looking forward to heading to Cannes. Also this show is like a tribute to my father, Pratap Sharma who passed away five months ago. It has been a huge loss to me and my family.