Director Homi Adajania talks about the long gap between his debut film and his recent release.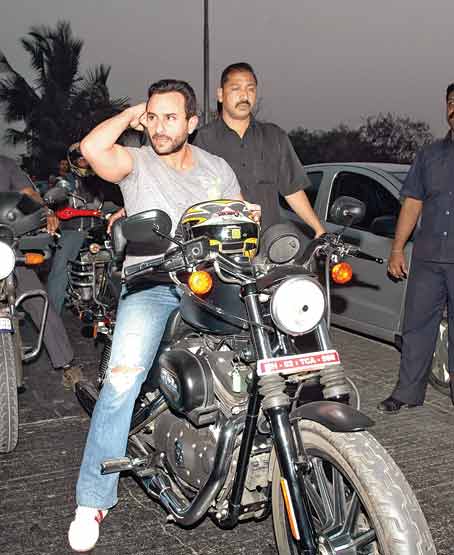 Sayantan Dalal
In 2005, he entered Bollywood with his dark thriller Being Cyrus that won much critical acclaim. Yet, he waited for seven years before coming out with Cocktail, an out-and-out commercial cinema. Again the director wants to disappear for a bit where no one can find him — before coming out with his next film.

You took a hiatus of seven years before you returned with Cocktail…
It would have probably been longer if my producer Dinesh Vijan hadn't yanked me out of the ocean (Homi is a scuba diving instructor) and forced me to do this! You know I'm not the kind of guy who cares much about over-analysing or pre-meditating my actions. Sometimes I still wonder how Being Cyrus happened. As for the seven year gap between the two… I scuba dived, travelled a fair amount, wrote, read, had a kid…Seven years of life happened I guess…

Both your films are totally opposite to each other...
When I first heard Imtiaz Ali's narration I thought it was a joke that they wanted me to direct it. I asked them why would I tell this story? No one is dying or killing anyone, there aren't enough dysfunctional people in it and where is my pan-in-the-face twist? I guess it was the fear of telling someone else's story, and making the moments my own. It was the fear of not being in my comfort zone. It would be easy for me to make another film like Being Cyrus because telling a story in that style is my sensibility.
Do you see any changes in cinema since the time you made your directorial debut?
Today, the multiplex market can support a big film. Cocktail grossed ` 54.50 crores in its first week, and it's the youngsters, who are mainly driving this film. So the entire complexion of the business has changed making it a viable time for telling all sorts of stories.

Saif has been part of both of your films. Would you say that you chose him because he suits the characters or because you share a comfort level with him?
Acting is pretending and if someone can pretend sincerely then I think they have it pretty much mastered. I feel Saif does this effortlessly. We enjoy a similar sensibility. His sense of humour is a f#*kin spleen-splitter! Often I'd need the maturity of my DOP (director of photography) Anil Mehta to settle us down and remind me that I was supposed to be directing. It's really a laugh-riot with Saif on a shoot. I wouldn't cast someone based on friendship though. The actor has to suit the character and that's it.