The actor who insists that work is just one part of his life and he has other passions to pursue.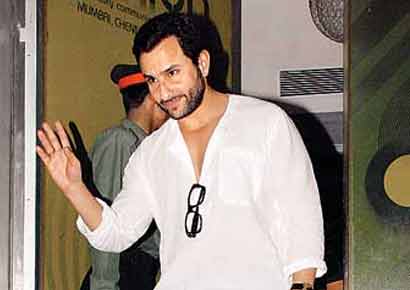 Actor Saif Ali Khan recently returned from London where he was vacationing with wife, actress Kareena Kapoor. Now, post their "well-earned annual indulgence", the nawab sahab has plunged back into work. After the soon-to-release Race 2, the actor has Tigmanshu Dhulia's Bullet Raja and other films to look forward to apart from his own production. As we catch up with Saif for a quick tete-a-tete, he talks about his films, and also about life after marriage...

You and Kareena both have a busy year ahead. Do you plan your shooting schedules to coincide with your breaks?
Yes, it's going to be a very busy year as always. We do try and coordinate our dates so that we both get to spend time with each other. But given the nature of our work, that's not always possible. Besides, Kareena and I both believe in giving each other space and some time off even from each other. So, that's also why our annual break is so important to us.
How has marriage changed you?
Things changed the day Kareena became a part of my life. I am more health-conscious thanks to Bebo (laughs). It's difficult to pinpoint what the difference between a boyfriend and a husband is. All I can say is that it's different, yet not so different at all...
Do you have any rules for each other as far as professional decisions are concerned?
No, both Bebo and I hold our work and professional commitments in high regard. And there's equal respect for each other personally and professionally. We never put restrictions on the other. In fact, we rarely discuss work.
As a Bollywood Khan, does the number game affect you?
No, I have never chased numbers and I don't believe that films are a sport where you have to beat someone. Work is an important aspect of who I am, but it's just one part of my life. It is my backbone but there's more to me and my life than work. As an actor, my films have my 100 percent, but beyond that I have other passions and hobbies I like to cultivate and pursue.
Race 2 is your first sequel...
Yes, I always felt that there's a huge market for sequels here. And Race definitely has the potential for many more installments. Being part of the sequel is as interesting as working in the original. This time was more challenging, physically.