Abhishek talks about the preparations to welcome the junior most Bachchan.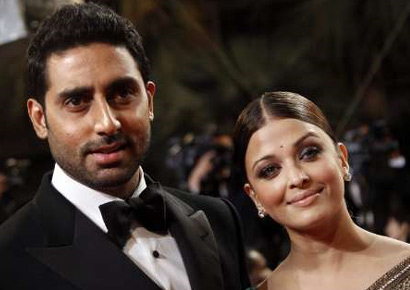 There's much anticipation and excitement in the Bachchan household and happiness is writ large on soon-to-be-dad, actor Abhishek Bachchan's face as wife actor Aishwarya Rai Bachchan's due date draws close. "It's hard to explain how I'm feeling right now. I think every parent can relate to it. The feeling is yet to sink in completely, all I know is that it's fantastic," says Abhishek, as he settles down for a quick tete-a-tete with After Hrs to talk about the junior-most Bachchan.
There's much speculation about the due date being 11/11/11…
Well, all I can say is that the date's somewhere mid-November, but only the baby will decide exactly when. We are just taking each day as it comes.

And you're hoping it'll be a baby girl?
Well, all we want is a healthy baby. But yes, I would prefer a girl as they are much closer to their dads for sure.

So, have you thought of some names yet?
My grandfather (late poet Harivanshrai Bachchan) had decided on my name and I would want to let my dad have the same joy. Of course, we all will discuss it before deciding on one.
He must be thrilled about becoming a daadaji soon?
Oh yes, and so is mom about becoming a daadi. She and Aishwarya are doing up the nursery together.
Have you been reading a lot of books and preparing for becoming a hands-on dad as well?
I've memorised all books by now (laughs). And I think I'll be quite a hands-on dad for sure. I think we've had a lot of practice with my niece and nephew. Besides, just last year Aishwarya's had a nephew too. So, I'm all for it.

So no outdoor shoots on your schedule for a few months then?
Not till Players releases. For now the post-production is on, so we're anyways here busy with dubbing and all.
Both the leading ladies Bipasha Basu and Sonam Kapoor have said that you are the best co-star to work with…
Well, I think it's important to have a comfort level with your co-stars and Bipasha and Sonam are both actors I enjoy working with, so yes we had an awesome time shooting together. Also Neil (Nitin Mukesh), Bobs (Bobby Deol) and Sikku (Sikander) are very dear friends, and Omi (Vaidya) too became one, so it was like a huge family thing for us on sets. And for me, the experience of working on a film is what matters more than its outcome at the box office.
You seem to be enjoying your return to hardcore action…
The genre is a favourite as a movie buff and also as an actor for sure. I love the challenges it offers and having been an athlete in school, it's something that I enjoy doing too. So, yes, bring it on!