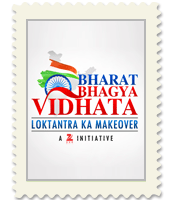 Mumbai was known as the safest city because of its people and culture. Did the city and its demography changed gradually?
Mumbai is no different from the rest of the country now. The city had been friendlier and comforting for women some time back. Incidents like this make you realise that you are not safe here any more.

Some political parties play the whole "outsider" card and blame them for the rise in crime in Mumbai. What is your take?
I don't agree with this. We shouldn't look at it just as a 'city', but as a nation. I wouldn't like to comment any further.

What are the reasons behind the increase in violence against women?
Only sociologists can offer an analysis of the social structure. I feel people committing such crimes don't think about the consequences of the act. Even harsh punishment is not a deterrent as judicial system moves at a snail's pace. I think society is changing fast but the basic attitude towards women has not changed.

Is non-inclusive growth a major reason of frustration in a section of the society?
Yes, this is one of the reasons. Moreover, many people are shocked to see women moving freely in the city. They can't accept the changing role of women. Earlier, men used to be powerful and used to hunt in the jungle for food. Now, they are hunting sitting in front of computers and women are also doing the same. Both can reach to the 50th floor pushing the same lift button, so "manly power" is not required any more. Men started family in ancient times as they wanted to save their earnings for their offsprings. To make sure that the offspring is his own, he needed confinement of women. This gave birth to hierarchy in the society. But that phase has long gone now, which needs to be understand.

Women are not safe inside their own houses. We hear about rapes taking place inside the four walls of their homes.
Such evils are not new. Unfortunately, this has been part of the Indian society for ages. To handle crimes against women inside the four walls is a major challenge. Society needs cultural and psychological changes. Image of women portrayed in popular media is also responsible for this to some extent.

But people term it as "creative freedom."
Creative freedom comes with a sense of responsibility. You can take off your clothes inside your home but you can't do so in the balcony. Your freedom shouldn't affect the freedom of others.

You are part of the same popular media. Do you promise not to be associated with any such projects, which will portray women in poor light?
Yes. I will not be associated with such projects and will raise this issue in the film fraternity as well. An internal filter is a must.

But many A-grade films are now getting U/A tag from the censor board. Critics question the credibility of the censor board. However, the film fraternity continues to flout rules for personal benefits and obscenity is being served to a younger audience.

If such things are happening, people must raise the issue. This needs to be fixed as early as possible. Collective consciousness is required for corrective measures. Things have started changing but not in the speed we wanted it to. I feel 10 years from now we will have a different society.

Do you see any solution to bringing a change in the mindset of the people?
The problem is much more complex than just law and order. Fundamental changes are required to cleanse the society where men have linguistic power but women don't. Hence, society accepts a casual reference to women. People violating women don't think that they have done anything wrong. A debate is a must. We need to build pressure for enforce the laws, to fasten judicial system. We also need to reach smaller towns and rural areas where talk of "gender equality" is still an alien language.