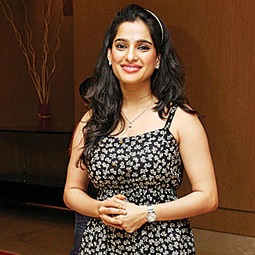 The pretty actress who is busy shooting for her next film "Happy Journey" with co-star Atul Kulkarni, slated to be released in September, has found her new passion —cooking. While on the sets, she always volunteers to prepare maggi and coffee for the entire cast and crew. And it's not just on the sets, Priya says she loves trying new recipes whenever she gets free time, especially, vegetarian delicacies.
Anything home cooked is her absolute favourite, especially authentic Maharashtrian food. "I love the apple pancakes you get in Amsterdam. In Brazil, you have to have waffles, which is something to die for. Different varieties of waffles, with varied toppings such as strawberry and others, are available there, which I have never seen in Pune."
While Priya is a vegetarian, her husband, actor Umesh Kamat, is a hardcore non-vegetarian. She recalls, "Once on his birthday, I wanted to cook something special for him, so I tried making patrani fish. I had literally put hand gloves on, and thankfully the dish came out quite well."
Besides acting and cooking, the actress loves travelling. "The two years when I was working on my travel show, Amhi Travelkar, I travelled a lot across India and Europe. Being a vegetarian, I cannot try enough cuisines when I travel abroad, since most of their specialties are non-vegetarian dishes." Belgium and Germany are her favourite international destinations. In India, she finds Gujarat fascinating.