The actress will be seen in a show dedicated to homemakers.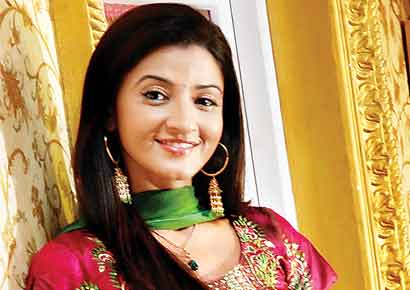 Suhasi Dhami will be seen in a show dedicated to homemakers.
Most of the protagonists on TV are housewives, what is different about Houswife Hai... Sab Janti Hai?
My character starts out as a journalist who opts to be a housewife. She knows what she is getting into. She knows that her saas will yell at her, but she will try to manage her. From paying gas to light bills, she takes care of everything and sees that the family is running smoothly. It makes viewers realise that being a housewife is not just a respectable choice, but a challenging job that calls for resourcefulness, creativity and tact. I liked the basic plot.

Your last serial Yahan Main Ghar Ghar Kheli was also on Zee. It is rare for an actor to get two lead roles on the same channel?
I agree and I was not expecting to get a show from the channel. So, when I got this offer, I did not even bother to find out the time slot or anything else. I was so happy to play another character as the lead.
Of the serials that you have done so far, which has been more challenging?
I loved doing all my serials. Ek Chabi Hai Padoss Mein was a weekly and a very different kind of show set in a mohalla. It was about four guys who are behind a girl (my character) and I am in love with another guy. It had a pinch of comedy and had very good actors including Varun Badola and his father. I learnt a lot from them. Yahan Main Ghar Ghar Kheli was an aggressive show related to life and death. I got to play every thing possible in it including a double role. It was heavy with emotions and I guess that is one serial where I sang a lot of bhajans (laughs).
Soon, you will be seen in the reality show Nach Baliye. Does your husband Jaisheel know how to dance?
No, but now he is trying to learn. He knows dancing is my first love and when I got this offer, I told him we've to do it, he had no choice (laughs).