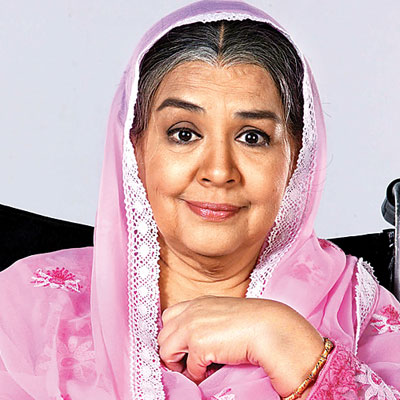 It's okay. You don't have to hide anymore. It's over. The apocalypse has passed. It's all right to log in to your Facebook and Twitter accounts again. No one cares about his or her mother anymore.
It's tricky writing about Mother's Day because as an Indian you aren't allowed to not celebrate your mother. Since the time of Mother India, your job as a child is to feel guilty every time you look at your mother because of all the sacrifices she has made for the greater good.
I observed this trend all through my childhood being exposed to the likes of Nirupa Roy (If I were her son I would probably buy her a helmet because I'd be worried she'd bang her head on temple steps out of habit), Farida Jalal, Ratna Pathak Shah and Lilette Dubey. Pathak Shah ofcourse was the chosen one if you wanted to show a mother who could speak in English and Lilette Dubey if she were older and having an affair.
This mantle has now been taken over by Kirron Kher when she isn't busy contesting a Lok Sabha seat despite her own volunteers being against it. The representation of an Indian mother always seemed to be wrapped around the aspirations of a nation as a whole and has now evolved from sacrificing to a modern go-getter yet sacrificing out of her own free will. Mother's Day then seems like a perfect 21st century commercial event sucking everyone into celebrating that spirit of sacrifice with a modern twist.
Even if you don't succumb to peer or market pressures to buy your mother a gift, you are atleast forced to put up an Instagram picture or Facebook post telling everyone how much you love her (even if she's not on any of those social networking websites). Once you're done doing that and ignoring everyone else in your community doing this, the second wave of people mocking the early well-wishers starts. Frequent questions include "Why do you need just one day to celebrate your mother? Don't you love her every single day of the year?" Three hours later everyone forgets about Mother's Day and it turns into one gigantic pissing contest with people trying to outdo each other in how much they love their mother. Even Rakhi of Karan Arjun fame would vomit.
Maybe it's just me but I prefer such expressions of affection to be more private and without the spectacle. Thus, much like my father's reaction on learning about Father's Day, I chose to ignore Mother's Day. If nothing else that saved a few hundred people from seeing another unnecessarily sweet status update. One only hopes by 2015 it becomes a little less of a contest, though I'm not going to hold my breath.