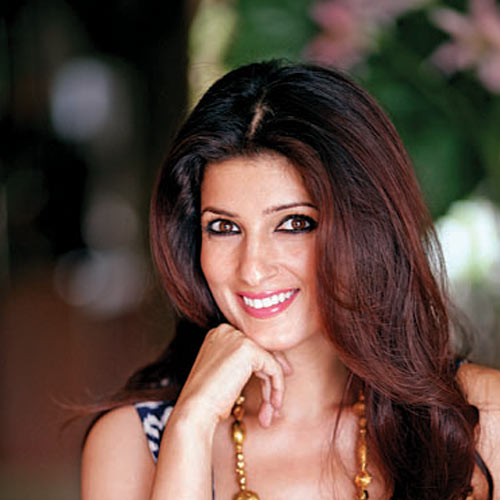 1 I resolve to never imitate the current Bollywood actresses and their quest for 'the Angelina Jolie look' by filling my lips till they explode on my face or I look like I am a native Nigerian.
2 I resolve to jump out of an elevator the minute I spot a middle-aged man going through some sort of mid-life crisis entering the same (warning signs — loss of hair, loss of muscle and loss of sanity).
3 I resolve to punch every woman I meet who talks about her bespoke handbags made in Paris and her monogrammed dustbins made in Milan — all in an unrecognisable accent that can only be made-in-Bombay, faked-in-Dubai and developed-in-Hong kong.
4 I resolve to not undergo liposuction and then claim how I lost all my weight just by eating three healthy meals and two nutritious snacks every day.
5 I resolve to never start an ashram, a movement or a religion and then get arrested for various diabolical criminal activities.
6 I resolve to let every balding man know that wrapping seven long strands of hair all around his head doesn't make him look like he has more hair. It is a way cooler to just shave the whole mess instead.
7 I resolve to never fudge visa details and if I do indulge in a few slightly dishonest activities of that nature I resolve to do them smartly enough so that I don't get caught.
8 I resolve to start going to the gym on the 1st of February so I can work out in peace in the now empty gym since all the highly motivated individuals who made big New Year workout resolutions have gone back to their beer drinking, TV watching, sedentary lifestyles.
9 I resolve to stop bugging the man of the house to stop watching cricket and just be grateful that he is not dragging me to a Bollywood event instead.
10 I resolve to form my own political party, take a stand against corruption, win by a significant margin and then promptly align myself with the same party that I said stood for all that's wrong with our country.
11 I resolve to strangle people who post minute-by-minute updates on Facebook depicting every detail of their December getaway. There are only so many 'Gee my life is wonderful' statuses that other people can bear.
12 I resolve to stop telling people how I am always right and I resolve to let them all fall in the ditch and then realise that I was right all along.