Twinkle Khanna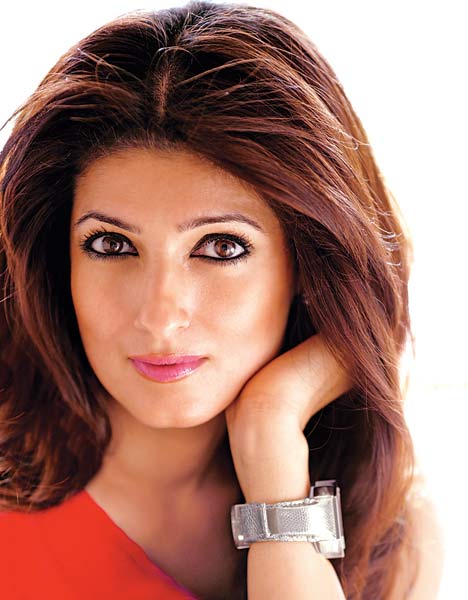 What inspires you to design?
Inspiration can come from everything you see from architecture to fashion and then you mesh things in your mind to make a framework that forms a design philosophy.
You have been time and again hailed as the most stylish woman on the social scene. How do you interpret style? Does your love for design aesthetic rubs off on your personal style as well?
I think my personal style has evolved slowly and is solely because I am in the design business and it becomes second nature to dress the way you would put a room together strong, clean foundation lines and great accessories.
Any inspiring figures in the arena of interiors and decor you admire and why.
Carlo Scarpa, Luis Barragan, Gaudi all have wonderful design sensibilities in very different styles.
How do you strike a work life balance? Most working professionals find it challenging to keep the two perfectly synchronised.
My children come first and everything else follows. Earlier in my career I was a lot more driven towards my work but I really want to slow down now, do fewer projects and focus on our flagship interior lifestyle store which is opening next month.
Your fave authors who you really admire. Books which have shaped you up as an individual and a professional.
I read primarily science fiction every single day so all my favourite authors range from Asimov to Arthur Clarke .
Suhel Seth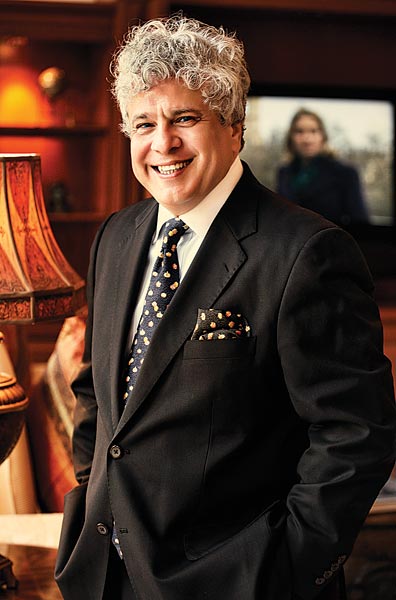 Manmohan Singh's silence or Modi's noise?
I prefer Rekha's purring in the Rajya Sabha or for that matter Mallika Sherawat's Los Angeles International Airport accent.
One underrated and one overrated politician from the Indian political history.
The underrated politician is Manmohan Singh and the overrated politician is Manmohan Singh. The rest are all as you'd expect them to be.
Amendments you'd like to see in our Constitution.
Amendment 1: Special reserved seats for straight bachelors
Amendment 2: People must be IQ-free when they enter the Parliament. No point in having just basic criminals and rogues
Amendment 3: We must have a quota for people who've appeared on the cover of GQ and Vogue so that our eyes have a feast
Rahul baba or Varun Feroze — your pick and why?
Rahul Gandhi anyway: At least he hates only his own party rather than an entire community like Varun Gandhi does. Besides, the former's mother is far more calm than the latter's.
Rate their personal styles: Sonia Gandhi and Sushma Swaraj
Sonia Gandhi is Wasabi. Sushma Swaraj is vada pao. Simple.
Shah Rukh Khan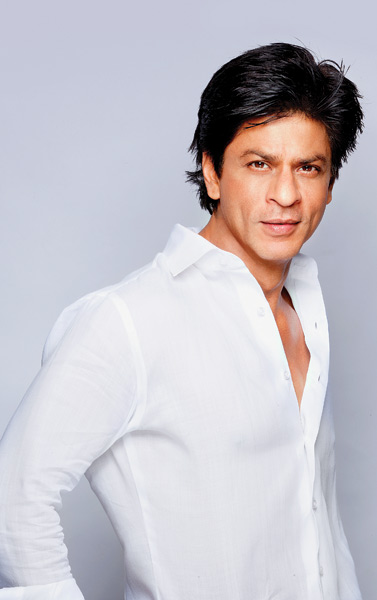 Fave superhero besides RaOne.
Batman. I absolutely-absolutely love Batman. He is a perfect boy fantasy. From his six-pack abs, to his costume or from his Batmobile to his gadgets; he spells COOL. He even has an underground cave and also has a playboy image. He doesn't have born superhero powers, but he is an intelligent man and has made these powerful things around him that make him a superhero. He is dark, charming, powerful and the ultimate superhero for me.
Best co-star: Deepika or Kajol?
This is a weird question. Both are wonderful co-stars and brilliant actresses.
Better actress: Rani or Kajol?
This does not seem like my introduction here, but an interrogation. All the female co-stars I have worked with till date are fantastic actresses. I can't single out one or choose out of two. They are all very beautiful, talented and have always made me look good with them.
Like in Chamatkar, if you had to befriend a ghost, whose ghost would it be?
Phantom
Red Chillies, IPL or acting — what you enjoy the most?
Actitng.
Superna Motwane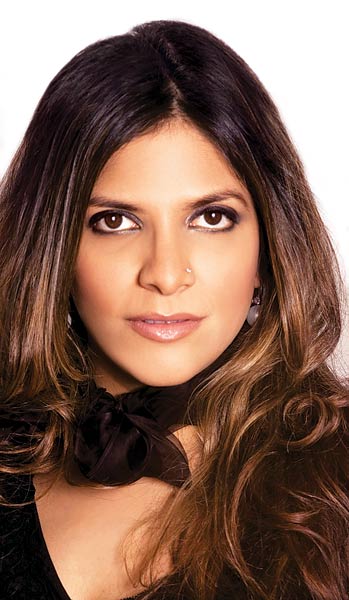 Comfort first or luxury?
Comfort is the factor that differentiates fashion and luxury. Comfort with fashion is luxury.
Your all-time fave cover girl and why?
Aishwarya Rai. She is amazing, stylish, wonderful to work with and a thorough professional, and to top it all, simply stunning!
Your fave fine dining restaurant in Mumbai and why?
It would have to be Wasabi for an in-hotel restaurant and Sassy Spoon for a stand alone. I love the Wasabi location, ambience, service and Japanese food is my favourite. Sassy Spoon as I love the warm and friendly atmosphere served with spectacular food.
An unforgivable fashion faux pas which Indian socialites make.
Wearing ball gowns when you're not meant to and jeans when you should be more dressed up!
Would you ever entertain a socialite at home who carries a fake Birkin?
I am totally against 'fake' anything, and I tend to make that stand pretty clear!
Vicky Ratnani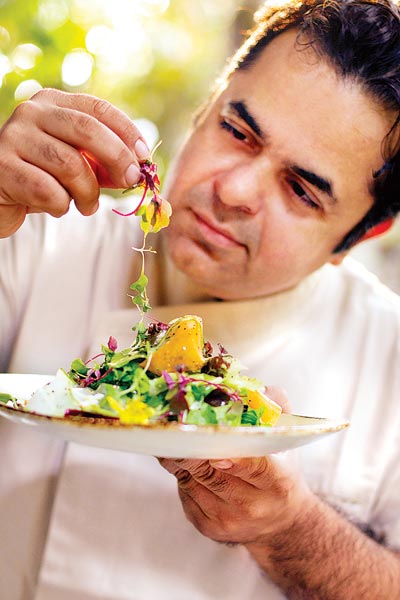 One person you would love to invite over for dinner.
Heston Marc Blumenthal. I would love to share a great meal with him and give me the same experience he has given other people.
A nightmarish cooking experience you recall...
Once I used sodium nitrite instead of salt while preparing meat. The meat was totally cooked but the colour of the meat had turned red.
Why can't Indian kids make it to the Junior Masterchef?
At the end of the day, kids learn from what their parents eat and what's cooked around them. I think Masterchef Australia is too far fetched. A lot of pre-styling goes into the show.
Your comfort food after a stressful day...
Rajma chawal and biryani.
Food writers you'd never want to read...
I don't want to take names but I genuinely dislike food critics who come to review restaurants but don't know much about food. A lot of them are not very genuine. They make the readers miss out on all the vital information they need to know about food.

Sandeep Khosla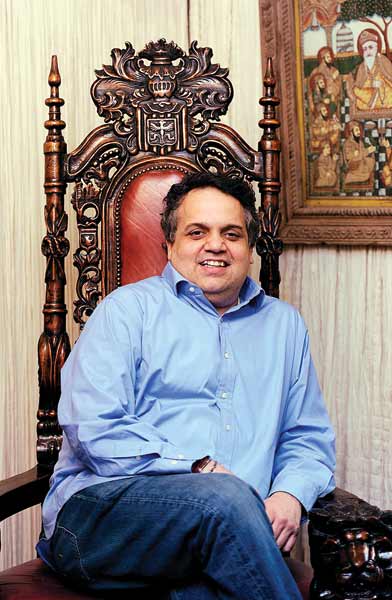 If you had to trade Abu for any international designer who would it be and why?
I would never trade Abu for anyone or anything in the world. Period.
What are the key attributes would you look for in a muse?
We have repeatedly said that we don't have a single muse. Our muse exists within ourselves in the form of a multitude of influences and inspiration. We create to please ourselves and miraculously the resulting creation always finds and fits the right person.
Five celebrated guests you would like to invite to dinner.
All the people we know are celebrated, most importantly, in our eyes and hearts, and come home for dinner often.
Your thoughts on the following: Minimalism, grunge and androgyny.
Minimalism isn't for us. It's far too clinical. More is More. Grunge-take it elsewhere please! Androgyny-What is an expression of the Inner Self is always Fabulous, If its who you are, its going to look good.
Have you designed anything for Aaradhya Bachchan yet?
The outfit she wore for her first public appearance was designed by us.
Kinita Kadakia Patel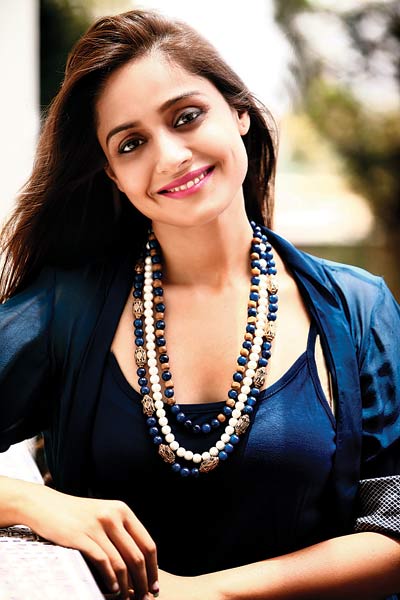 Five guilty pleasures when it comes to food
There are some foods I just crave and can't seem to stop eating. Things I shouldn't eat but I still do anyways. I know I should eat healthy, eat seasonally, but I know for a fact that once in a while these foods are good for my soul. So my five guilty food pleasures are:
Thick crust extra large pepperoni pizza: Finishing one of these all by myself is my ultimate food fantasy and extra cheese just makes it better; it's definitely going to be my death row meal.
Macaroons: One or one dozen… who's counting?
Red Velvet Cake: I am powerless when I come face to face with this divine deliciousness!
Kanda Bhajiya: When it rains and bhajiyas are frying, my brain shuts down and my mouth takes over.
Caramel Cheese Butter Popcorn: Unstoppable me.
Your take on diet fads
Fad diets are short term diets followed to achieve a guaranteed quick weight loss. Achieving anything in a short time is always a welcoming idea for everyone, but fad diets are more detrimental to one's health than beneficial. The weight loss achieved is more from water loss that fat loss and hence, the weight springs back within few days or weeks. Repeated cycles of fad diets can be quick fix but also unsustainable. Personally, I feel weight loss should be dealt sensitively. Weight loss should be slow, steady, and healthy and should eventually improve one's metabolism.
Size zero: Sexy or cliche?
Size zero depends a lot on a woman's body type, her age, height, bone structure and overall shape. A woman could look sexy like Kareena but be unhealthy or she could look like an Ethiopian and be in unbelievably perfect health. Unfortunately, what girls follow is trend and what they forget is health. Achieving weight loss is about glowing and looking fit, it's not just about looking like a diseased string bean. In my opinion it's not difficult to get to size zero but how you achieve it and if you should make it your ultimate target, is an important discussion.
Name five wannabe healthy food.
I am going to be writing an entire article on this topic called Foods in Vogue. Can I save it for the column please?
Harmless protein supplements which you recommend.
This will be addressed as a separate topic by itself too, but here's a little bit to start.
Protein supplements help in correcting a protein deficiency. Apart from protein being consumed for gaining muscle mass, nutritionally, protein supplements also help in balancing diets which are low in this nutrient. All pure protein supplements are safe to consume. However, you require expert guidance on the quantity of protein you should be consuming. As supplements, the most ideal sources are:
1. Whey protein powder
2. Soy protein powder
3. Egg protein powder
Gursimran Khamba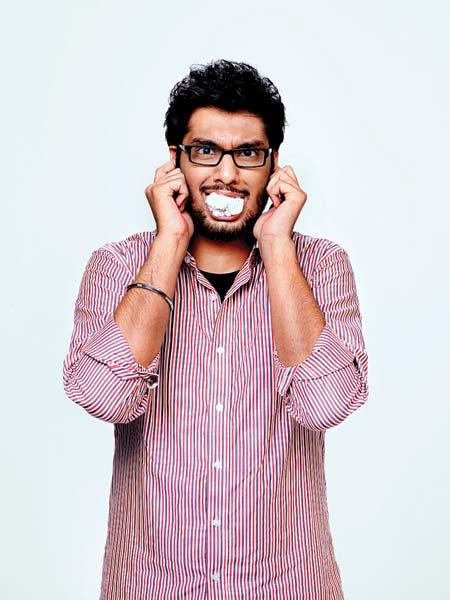 The most yawn-inducing columnists (political/social) of our times...
Yes, why don't we start this Q&A with me taking potshots at other individuals. I'll go with everyone at Niti Central.
When people say Indians are getting global what do they actually mean...
It's a thought fuelled by headlines like the Tata's buying Jaguar-Landrover but on a personal level it just means someone tried sushi for the first time and is considering starting to use olive oil instead of Dalda.
How would you interpret a South Bombay socialite?
It's next to impossible to interpret a South Bombay socialite because their intelligence is a like the loch ness monster. There are rumours of it existing but it hasn't been scientifically proven. One would much rather attempt quantum physics.
When a channel airs 'breaking news' what's the first thing that comes to your mind?
Govinda selling herbal pills to out of work television actors. I have no idea why.
Put these in the order of significance : A sugar daddy, a nose job and a shrewd PR representative.
Shrewd PR representative.
Sugar daddy
Nose job (As one can see I have a gorgeous nose and do not require rhinoplasty)