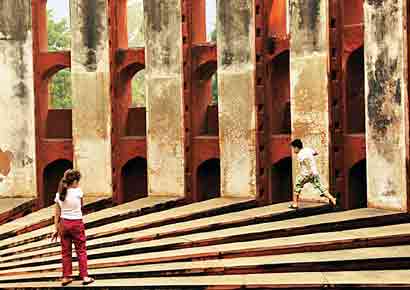 He considers himself more of a wanderer than a photographer, he says, using his camera "to record wanderings, hoping the moments captured on camera will continue to define my travels long after I've ceased to remember them in their entirety".
Anil Purohit's journey began a long time ago, when he got his first point-and-shoot camera, typically carrying three rolls of film on trekking trips that lasted an average of 10 days. "I started out with point and shoot, I believe this helped me subconsciously to be selective of the moments to frame, a habit that's now in danger of unravelling in the age of digital."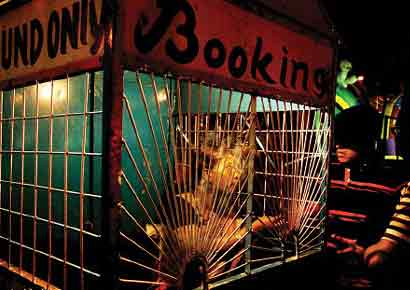 As he travelled he became interested in stories of the road and started his blog, Windy Skies. And now his photographs are on display for Mumbaikars to stop by and view. Footnotes: Moments in Repose, is an attempt to capture the duality of moments, the two-sided nature of most things on the street — as you walk towards something, you walk away from something else.
"A moment, as it begins to transform, shows neither the beginning, nor the end. Lacking the identity of either it becomes a footnote, like life itself," he says.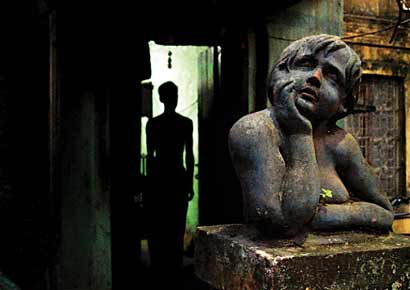 "Images help me construct my travels all over again. In time, the moments captured over the years fall into a pattern that define the sensitivities of the one wielding a camera. This collection of images transforms into a reference of the photographer's mind as much as they do, the eye," Anil speaks of his work. "Once the mind and eye align, they complement each other in making defining images and the journey as an image maker truly begins."
His collection was built over a period of five years on breaks from work. "I pick up a camera because I wander. Photography is a means to record an impression that will hopefully define my journeys in my own mind. The images turn into milestones that mark past journeys. What is it about photographs that thrill him?
"They pause time, freeze the memory of a moment that engaged me on my travels. They help a moment live on," he smiles.
What's next, we ask? "My photography is currently limited to my travels and meandering in the back lanes of small and big towns — architecture, people, traditions, culture etc. I'll continue to seek meanings on the street and off it as they happen, without actually pursuing them," he says.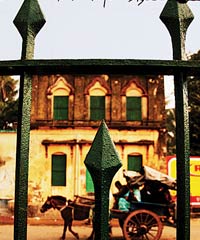 He seeks to capture communities in their various contexts, traditional and cultural, and as also their facets, mannerisms, and life in everyday contexts on their cultural street, and maybe even explore the world of wildlife.