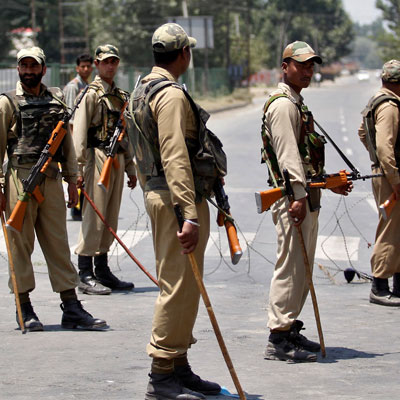 Three Delhi policemen were Tuesday sent to police lines for assaulting four people arrested for their alleged involvement in a clash between two groups, police said.
Assistant Sub-Inspector Manoj Kumar and constables Mohit Kumar and Paramveer at the R.K. Puram police station in south Delhi would also face a departmental inquiry. "The policemen were punished for badly beating up four people arrested Sunday night during a fight between two groups in Ekta Vihar" in south Delhi, said a police official.
The official told IANS that the policemen would be suspended if found guilty in the departmental inquiry. The victims were identified as Pradeep, Saleem, Noni and Sajan, all in their early 20's. A social worker, Dilip Chauhan, told IANS that the four, who work with a musical band, were innocent.
"That night they were coming from Punjabi Bagh (in west Delhi) when they saw some people fighting in Ekta Vihar. When they tried to bring peace, policemen arrested them instead," said Chauhan.