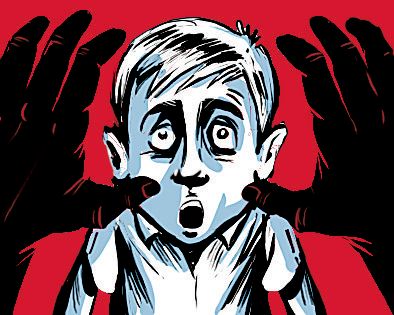 A 13-year-old girl, who was being sexually assaulted and shown pornographic films by her tutor, attempted suicide, following which the accused was arrested in Delhi, police said.
The incident came to light on Thursday when the victim's mother, residing in east Delhi's Mandawali area, stumbled upon on her mobile phone and was shocked to find that she had been receiving porn video clips from her tutor, they said.
According to police, the girl revealed to her parents that her tutor was sexually assaulting and used to show and send her pornographic videos clips.
"She became so scared that she attempted suicide by drinking a bottle of antiseptic," a police official said. The victim was rushed to a nearby hospital where her condition was stated to be stable.
"A medical examination of the victim was conducted. And when rape was confirmed a case under relevant sections was registered and the accused was arrested," he said. The accused tutor used to teach the victim at her home but on some occasions he had called her to his residence, where he assaulted her and also showed her pornographic videos on his computer, the official said, adding, he also used to send pornographic videos clips on her mobile phone.
He used to assault her and threaten her of dire consequences, if she revealed it to some one, he added.