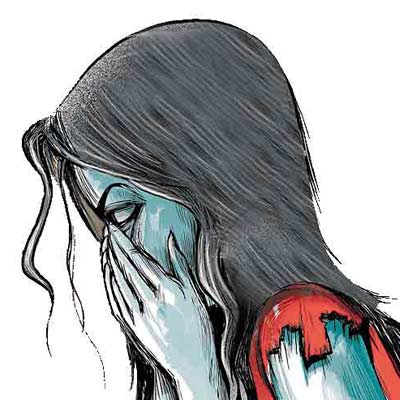 A Class X student was allegedly gangraped by five persons, including two minors, at gunpoint in Uttam Nagar area of west Delhi. The girl alleged in her complaint that the accused also made an MMS of the act and threatened to upload it on the Internet if she revealed her ordeal to any person.
Police said the incident took place on July 19 when she was going to school. "The girl told police that when she was going to her school, four accused, two of them minors and known to her, took her to a house of Surrender Pehalwan in Jharoda area. All five accused allegedly gangraped her at gunpoint," said a senior police officer.
Pehalwan also impersonated as a police official."The matter came to light yesterday when she experienced some problems and told her parents about the incident," the officer said.
Later, her parents approached police and registered a complaint against all the five accused. Police have arrested three accused, including two minors, and launched a manhunt to nab the others.
The capital city is already already facing sever flak for its poor record of crimes against women and children. The news also comes at a time when the country still grappling with the recent rape of three year old in Bangalore, highlighting extreme concerns of sexual crimes against minors in the country.
A report by National Crime Records Bureau suggests that altogether 1,29,448 cases of crime against children and 88,836 cases of rape have been registered across the country in the last three years with the highest being in 2013. "As per data available, the total number of cases registered on account of crime against children for the year 2011, 2012 and 2013 are 33,052 cases, 38,172 cases and 58,224 cases respectively," Minister of State for Home Kiren Rijiju said in a written reply in Rajya Sabha. The Minister said a total of 88,836 cases of rape were reported across the country in last three years. "As per data regarding the reporting of the offence of rape, as provided by the National Crime Records Bureau, a total of 24,206 cases, 24,923 cases and 33,707 cases were registered in the country during 2011, 2012 and 2013 respectively," he said. Read more
ALSO READ: Can background checks and public registry of sexual offenders prevent child abuse?
With PTI inputs