---
---
---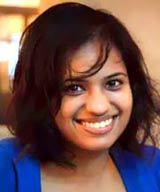 Shakti Salgaokar
Because everything tastes better with a dash of spice
The latest Marathi release is a must watch.
Avoid the film and read the book instead if you'd like to experience this journey and I promise it will leave a mark on your soul.
Packing in humor, emotion, drama and action – Duniyadaari has the makings of a masala entertainer with a touch of sensitivity.
Despite its weaknesses, Marathi film Anumati is worth a watch purely because of the performances and exceptional cinematography.
Zapatlela 2 leaves a hell of a lot to be desired and has nothing much working for it except for the nostalgia value it brings with it.
What do you do when Mumbai's reality stares you in the face, disguised as a child who cannot afford a 35-buck snack?
If your funny bone needs mild tickling, and you don't mind a rather worn-out plot, Sanshay Kallol might be worth considering. Otherwise, I'd say, give it a miss! Rating: **
Day 2 in Vancouver!
I start my trip across British Columbia, a province of Canada, with Vancouver -- a city where nobody is fat!
Most recipes online used citrus-y mangoes but hardly any recipes used haapus. And then I thought of trying out a combination of recipes. And the Mango Mousse Cake was born.
---