Before I write about any other issue that we as citizens have with the traffic and roads in the city I decided to talk to those who have the duty of managing this mammoth of a task. Only fair isn't it? I walked around a bit in trying to ask those on the other side of the road of traffic rules to find out what makes their day and what breaks it?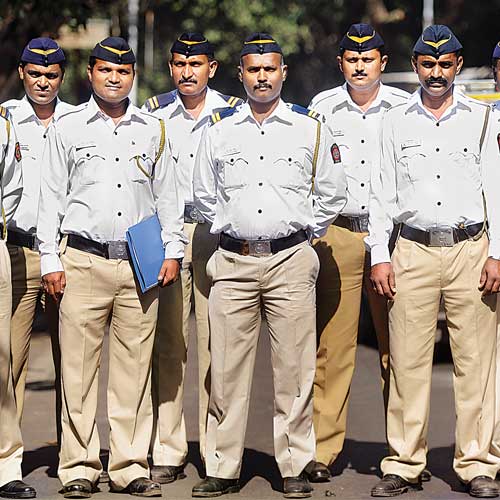 Representational Image , file photo -DNA
Although quite tough in the beginning a traffic police personnel after some small talk finally decided to speak with me. He started, "We are sorry for ourselves and honestly speaking quite helpless." When I asked, he explained that the grass always looks greener on the other side, however, it is a tough daily task for them to manage traffic in Pune for several reasons; Firstly the population is increasing rapidly in Pune and even more so the number of bikes and cars. Secondly, he said that the department is short-staffed to manage vehicular traffic in an ever growing city such as Pune. And thirdly because some people simply do not care about law and order; it is a never ending process of arguments and phone calls as soon as they are stopped for breaking the law.
As he got a little more comfortable speaking to me, he delved deeper into the problem of catching those who jump signals or enter a one-way 'by mistake'. Directing the traffic with his right hand he animatedly gestured with this other. He continued,"Do you just see me? Am I the only one breaking the rules here? I did it for the first time sir, why don't you hold others as well? Are the most common sentences that people say when I stop their vehicle." For him each day is a set of new unique law breakers with their not so novel excuses and even more interesting pleading techniques. He further said that sadly we have to let many people off with a warning because they simply do not budge.
Saying thank you to the friendly cop made me feel sorry, not for him but for us as a people. We Punekars never voluntarily take pain in fulfilling our responsibility towards our city but are the first to blame our municipality, government bodies and traffic police. How often do we understand that we are also a part of the crowd and we have to act first before preaching? So will we ever stand together and help the administration run? What if each one of us simply decides to not be so difficult when the traffic police stops us or perhaps co-operate and let them do their duty? Do we ever realise how hard they have to work so we can drive to our destinations? Spread the word and be a part of the change as well, make sure that you help in educating citizens around to follow the civic responsibilities. Every step will make a difference and we want to set an example to the other cities. Pune are we listening to our own fellow citizens? About time we do.
Manish Pandey is a neo-Punekar and is amused by the unique traffic etiquettes of the city. Manish is a social media strategist and will be writing about his experiences on Pune roads. His Twitter handle is @join2manish