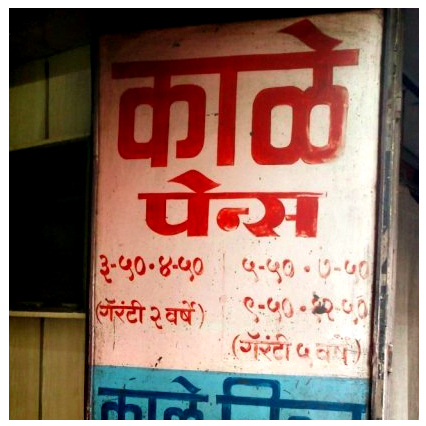 Fountain pens or ink pens take me back to the school days. The time when there used to be a certain level of competition to buy fancy pens and boast about 'Who has the best ink pen?' among your friends. I paid a visit to this shop today, a small, insignificant setup, near Dagdusheth Halwai Temple. Kale pens, one of the oldest pens manufacturer in Pune.
Even my grandfather, who is eighty one years old, has memories of him using Kale pens. While brands like Parker, Lamy, and Cardin are going big, Kale Pens doesn't seem to have a marketing campaign. Even so, most Punekars have heard or would know about this pen shop. They have limited designs, with four types of pens to choose from. These look like pens made by Hero China or Camlin pens but, these were designed and manufactured much before. If you notice the price, it will bring a smile to your face. However, the quality of the plastic can be a turn down for many (not me).
I selected a pen; the shopkeeper assembled it, filed it with ink and inserted a nib. I was truly amazed. I have never seen this ever before, where your pen is assembled after you buy it. They sell ink too; both blue and black. Here is another surprise; they don't sell it in a bottle. When I asked for one, he handed a plastic bag packed filled with ink, nicely sealed.
The shopkeeper said that one can bring empty medicine bottles to fill ink in, something I will keep in mind on my next visit to the store. I carried the bag of ink in my pocket and it was intact! PS – A bag of Ink is for Rs 5!
Kale pens have their manufacturing unit set up in Kasba Peth, Pune. They make and sell more than 200 pens in a month. They do not sell these pens at any other retail stationery shops. Their primary customer base is students and teachers from Pune, but more from nearby villages. The shop also provides a guarantee card with each purchase. However, I didn't get one but it gives me a reason to visit the shop once again!
So, a pen and a bag of ink would cost you approximately 200 to 300 rupees. That's it! Apart from this, If you want to repair your old pens you can bring them here – they are well known for repairing old ink pens