Would it not be great to cut down the electronic waste that we create every single year? Tonnes of computers and cell phones that work just OK but are thrashed to become landfill because no one wants them. Correction, not because no one wants them but because no one bothers asking if someone wants them.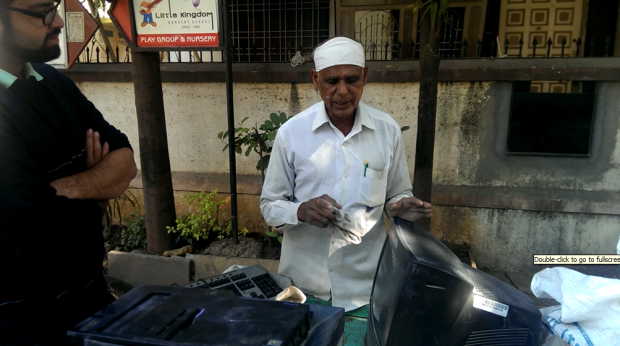 A Screen shot of the conversation with Khalil Bhai
Meet Mohummad Khalil the computer bhangarwala from Pune who buys and sells computers and does it better than anyone else, that too on a hand pushed cart.
It was one of those lazy winter afternoons where almost everyone in Pune was taking an afternoon siesta when I heard someone calling out at a distance. It sounded much like the Raddiwala's call –hoarse, long-strained. As the voice drew closer I noticed that the call sounded more like 'Computerwalaaaa'. Intrigued I peeped out to see a man dressed in all white, pushing his cart with a computer on it! I got out to see his wares. A short man, probably in his sixties his skin baked and hair grayed by the sun. Having never seen him here before curiosity got the better of me. He replied that his name was Mohummad Khalil, and that he was a businessman who sells computers, laptops at cheap prices.
In his hyderabadi style hindi, he said "Ajkal lapytop hi use karte log! Desktop toh bhangaar ke bhaav mein dete hai." Although old desktops were not useless just bigger than laptops, he explained. The cart had one monitor, a CPU and keyboard. I could see that he was an excellent salesman. His best deal was at Rs 2,500. "Lelo sahaab, office keliye accha hai!" he insisted. When I asked if he could guarantee that it will work, Khalil bhai said that if his 3 piece set doesn't work, he will take it back. He asked me for my phone number, noted down in Urdu.
Altough I did not buy the '3 piece set', I was impressed. What's more? After a couple of days a number flashed on my cellphone. It read Computer Bhangarwala. Khalil asked me whether I need 3-4 computers for office. I was surprised to see him keep in touch; it was almost like a cold call. I was tempted by his offer and still have his number saved on my phone; you may want to try it too?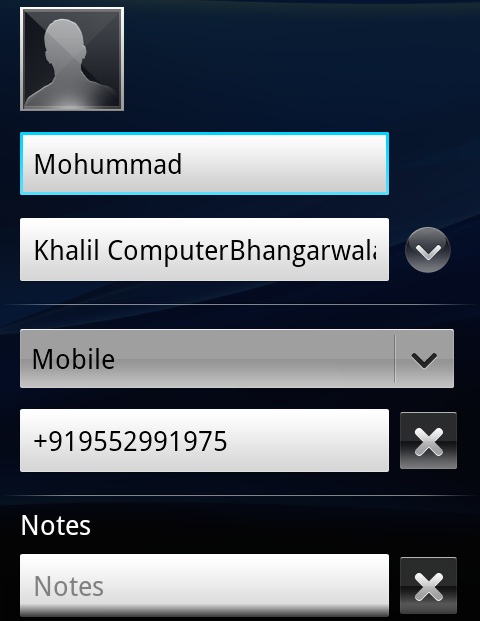 Pune-based blogger Soham Sabnis brings you the unknown faces & facets of the city. He tweets @SohamSabnis.