---
---
---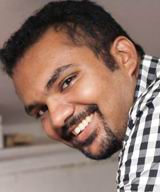 Jayadev Calamur
Jayadev Calamur lives in Bangalore. He is passionate about cricket and comic books. He dreams of having a big house with a number of books, dogs, and cats, located at the end of the world. You can follow him on Twitter @JD_Calamur
It is the Nehru-Gandhi family today. It could be somebody else tomorrow. Unless we change our mindsets, dynasty politics will continue for many years.
It isn't just about films, ads, and chowmein...
The Nirbhaya case infuriated us, but it is our responsibility to ensure that she does not become another statistic
Why do we admire him? He conquered, yes, but at what price?
A story of life, universe and everything between.
A first-hand look at the life of an Assamese in Bangalore
Why wasn't Steve Waugh disqualified from the '99 World Cup?
Hospitals are usually depressing places, but the food served to patients makes you want to wish for instant death instead of this suffering
Will downloading in India continue despite the ban? Of course it will
With Lokmat launching its English newspaper, the question arises as to how has the print media in India survived?
---