---
---
---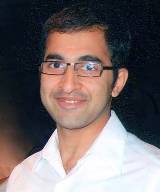 Berges Malu
Berges Malu is currently a student at the University of Hyderabad pursuing a MA in Political Science. Berges is rather keen on the intersection of politics and technology in today's society. He'll be writing on Indian politics and other current affairs with a slightly politically incorrect view ;)
Applying for an Aadhar Card is a privacy nightmare.
When was the last time an Indian leader or politician visited a local college or University and got talking with India's youth ?
Is the UPA turning India into a Stazi state?
With the elections in 2014 drawing near, will new narratives peddled by India's politicians sway voters?
---