Many work fewer hours and extend business trips into leisure, says a survey.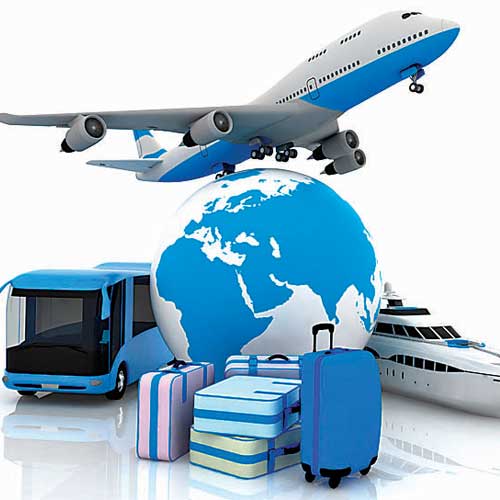 With the amount of working hours being reduced on business trips as compared to working at one's regular workplace, business travel is high on the minds of Indians.
Moreover, many business travelers from India extend their stay and convert their business trips into leisure trips, taking family members or friends along for company.
A survey - Future of Travel, was conducted online between August and September this year by a market research firm Harris Interactive, on 301 working Indians. It analysed the behaviour and preferences among employed adults aged 18 years and older.
The survey found that 44% of the participants make over five business trips a year.
"The survey shows a clear progression of Indian travellers with respect to increasing number of trips annually. In fact, Indian business travellers are among the most likely to splurge during business trips when compared globally," said Vikram Malhi, general manager, South and Southeast Asia, for online travel site Expedia.
According to Gaurav Sundaram, country director, Egencia India, which caters to business travel, India is among the fastest growing business travel markets globally.
The survey further stated that Indians are high spenders during business trips, with several opting for hotel room upgrades, high-end meals and room service.
A senior manager with a Bangalore-based IT firm said: "Though during the slowdown business travel was hit, it is slowly picking up. Those at the senior level go for minimum four to five international conferences or meetings.
"Often we get our return tickets booked a few days after the conclusion of the meeting, so that we can sight see and explore the city."
What the Future of Travel survey found
Indians are frequent business travelers, with 44% making more than 5 trips in a year.
44% surveyed Indian work more, while 35% work lesser hours during their business trips, thus only 22% work for the same amount of hours on business trips.
44% said they have extended their business trip into a vacation, while 42% said they have had a family member or friend join them.
48% opt for hotel room upgrades, 55% ordering high-end meals, and 41% opt for room service.
29% Indians are more likely to book luxurious rooms while on business trips.