Sixth Bengaluru International Film Festival to be held from December 26 to January 2.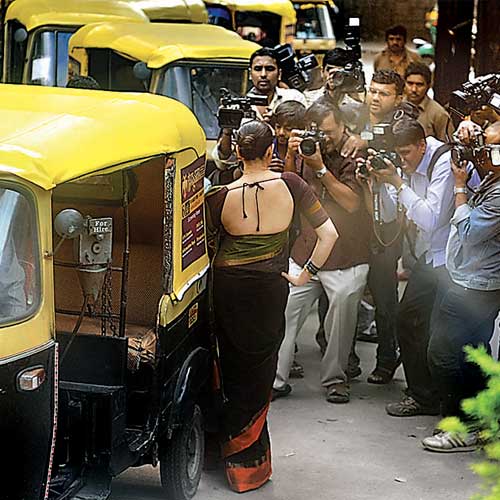 The sixth edition of Bangalore's annual film carnival — the Bengaluru International Film Festival, or BIFFES for short — will unfold after Christmas and spill into the New Year. Organised by the Karnataka Chalanachitra Academy on behalf of the state government in association with the Karnataka Film Chamber of Commerce, the BIFFES will be held from December 26 to January 2.
This year's BIFFES will feature more than 230 screenings of over 160 films drawn in from 52 countries. The films will be screened at Fun Cinema, Lido, Inox, Sulochana and Priyadarshini (Badami House). The festival would include workshops and quizzes too.
There will be three competition sections this year: one each for Kannada, Indian and Asian films. Among the 10 entries for the Kannada competition are the critically-acclaimed Lucia directed by Pawan Kumar and the successful Krantiveera Sangolli Rayanna directed by Naganna.
Kaushik Ganguly's Apur Panchali and Maju Borah's Ko: Yad are among the 10 entries for the Indian section. The Asian competition has drawn the maximum number of entries — 11 in all. These include Lucia once again, besides Jahnu Barua's Ajeyo and the Afghan film, Wajma - An Afghan Love Story directed by Barnak Akram.
Among the biggest draws are three retrospectives: Sri Lankan actress Malini Fonseka (five films), Serbian filmmaker Goran Paskaljevic (seven films) and French director Claire Dennis (eight films). Two countries will feature as the country focus: Taiwan and Poland. Andrzej Wajda's Katyn has been included in the latter.
Another special attraction at BIFFES 2013 will be a special genre — Train Films. Among the five films to be screened here would be Sidney Lumet's Murder on the Orient Express, Richard Fleischer's The Narrow Margin, John Frankenheimer and Arthur Penn's The Train, and Awtar Krishnal Kaul's 27 Down.
The Cinema of the World section will feature the most number of films — 55 in all. These would include Lucia Puenzo's The German Doctor, Boris Khlebnikov's A Long and Happy Life, Thomas Vinterberg's Sumarino, Yousy Nasrallah's After the Battle, Taru Makela's August Fools, Teresa Fabik's Love and Lemons, Mira Fornay's My Dog Killer, Istvan Szabo's The Door, Asghar Farhadi's The Past, and Barzan Kader's Bekas. Three Indian films have been included here: Joy Mathew's Shutter, Kaushik Ganguly's Sound (Shabdo), and Bedabrata Pain's Chittagong. A related section would be a collection of five films from the Hof International Film Festival.
There would be three Revisiting Classics sections — Samurai films, Italian Neo-Realism Cinema, and Bimal Roy.
Five films will remember Kannada icon Rajkumar, and homage would also be paid to Rituparno Ghosh, D Rajendra Babu and Sundarnath Suvarna.