Many parents in city are increasingly availing of services of professional storytellers.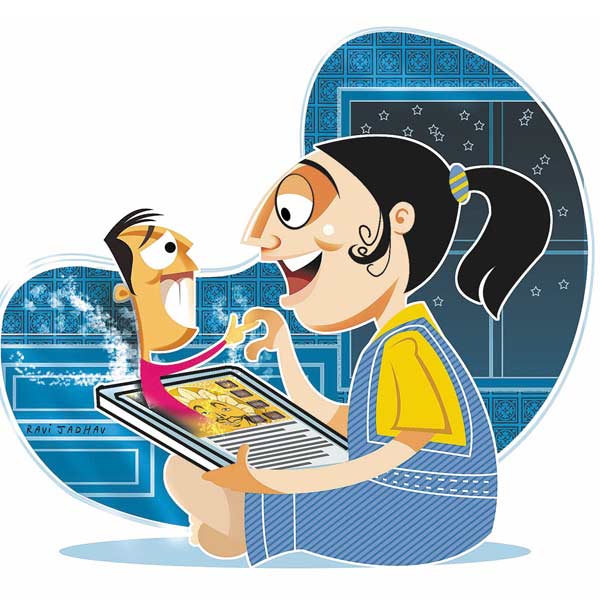 With nuclearisation of families and the absence of grandparents, parents in the city are turning to professional storytellers for their children. And with this increasing demand from parents and children, the old art of storytelling is finding new takers in the city.
"I have an event almost every day. It is heartening to see Bangaloreans open up to this age-old art. We spread the magic of stories with special children at an orphanage, have tie-ups with schools, hospitals often call us to narrate stories to their patients," says Ameen Haque, founder, The Storywallahs.
Haque, who is into advertising, has taken storytelling as his part-time job. "Even in advertising, I am telling stories about brands. In India, historically the need of storytelling has been fulfilled by grandparents. However, there is a gap now," says Haque.
"There is no imagination involved when one watches television. When you tell a tale, you are taking a child into a story. If a child says something in between, you have the liberty to incorporate that in your story. There is active communication between the narrator and the listener," says Sowmya Srinivasan, who tells stories and freelances for schools and corporates.
Shilpi Gupta, who writes stories for children, arranged a story telling session in her apartment , Vaswani Ashton Woods, near Bellandur. "Initially, the idea was to have the kids listen to somebody tell a story without reading it out from a book. I thought it would be a small session. But more and more parents got interested and the session became a huge success," she says.
'Can't skip stories'
Many parents feel they don't want their kids to miss out on stories that they have grown up with. "Aesop Fables, Panchtantra ki kahaniya, are stories that are innocent and evergreen. I do not remember all of them, hence unable to narrate them to my kids in a way that will keep them engaged," says Sushri Basu. She takes her kids to Atta Galata, which regularly hosts storytelling sessions.
For 13-year-old Mansi Bhatia, who has attended quite a few storytelling events in the city, every session has been a lesson. "There are hidden morals in every story. Life's major lessons can be learnt through these stories."
However, storytelling is difficult to take up as a full-time profession. Says Shreya Biswas, a professional storyteller. "Though some schools are open to the idea of having a storytelling session, I am often asked why do we need a professional for that. Or sometimes they argue why waste time on stories. The attitude needs to change," she says.
Srinivasan echoes the idea. "Everyone feels that narrating a story is an easy thing to do, hence there is no need to call a professional for that. But there is a huge difference in the way a professional narrates a story," she says.